Get Breaking News and Market Research
Alpha Beta Stock Research is a news and market research website. Our team provides commentary and analysis on a wide range of investment news topics, they have over 20 years of financial industry experience and a broad range of educational backgrounds and advanced degrees from around the globe.  
Our analysis often includes a number of publicly available information, data, and other resources and a collection of news sources, including individual industry contacts as well as analyses of fundamental and technical charts.  
The AlphaBetaStock"s Report is a weekly journal that helps financial advisors & investors save time, cut through the media/market noise, and increase returns.
Our investment philosophy is to increase the alpha (returns above the market) while considering the beta (volatility) through technical, fundamental analysis, and geopolitical events.
Contact Us
Please use the form below to contact us for news tips, advertising, suggestions, and information. 
OFFICES:
3247 NW 203rd Ln, Miami, FL 33056  USA
Phone: (561) 332-4499
Jaimini Desai
An evidence-based financial writer with 9 years of experience specializing in earnings, economic data coverage, and bond markets. I combine fundamentals, technicals, and macro to identify low-risk, asymmetric opportunities. Jaimini.Desai@alphabetastock.com

Ruchi-Gupta
Ruchi holds an Accounting and Post Graduate Diploma in Business from the International School and Business and Media. She is exceptionally skilled in financial databases like ThomsonOne, CapitalIQ, Factiva, and has also worked on Bloomberg and Datastream. Her focus at AlphaBetaStock.com is research-breaking stocks and investment stories. Ruchi.Gupta@alphabetastock.com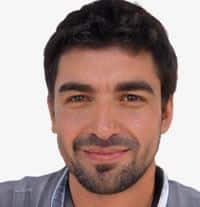 John Bennett
John is native of California that has a background in helping kids with math and loves writing about the stock market. He has a brain for things that are technical and is applying them in the financial world. Follow John as he covers breaking investment news and stock tips.
Tochukwu Nwokike
Tochukwu has experience as both an investment Analyst and a former financial advisor. While an investment analyst, she managed over $100 million in client assets. She has a Bachelor of Arts in Economics and a Master in Applied Financial Economics from John Hopkins University.
Other Staff & Writers
———
Donald S. Wiggins
donald.wiggins@alphabetastock.com
Donald S. Wiggins is love learning about business trends. He has 5 years of experience in financial news and worked his way up from a writer to a senior staff member. He is one of the original writers of alphabetastock.com with a goal to increase readership and financial news coverage throughout 2019. Wiggins is the editor and manager of "Services" category.
———–
Jason P. Vasser
jason.vasser@alphabetastock.com
Jason P. Vasser gives us an analysis into the recent geo-political news hitting the services, legal, and technology sectors. He has worked in financial services for over 10 years in the NYC and in recently turned his experience investment and passion for journalism into a full time role. His responsibility is for the analysis of companies and writing valuable information for shareholder community.
——–
Robert Thomas
robert.thomas@alphabetastock.com
Robert Thomas has over 14 years experience in the investments on the institutional side of markets and has an "insider" view on the markets. In addition, he is an futures day trader that focuses on analyzing fundamentals, specifically earnings reports and technical levels. He has a Masters Degree in Business and Economics.