AlphaBetaStock is a research organization that has put together a team of experienced professionals with investment backgrounds and experience.  The organization looks to find "cut through the noise" by providing readers with new and market intelligence.  Our team provides commentary and analysis on a wide range of investment news topics, they have over 20 years of financial industry experience and a broad range of educational backgrounds and advanced degrees from around the globe.  Topics covered often include investment market categories/sectors including technology, healthcare, services, dividend investing, and investment fraud.
In trying to stay ahead of the curve for its readers and subscribers, AlphaBetaStock focuses on identifying companies, issues, trends, news stories that are emerging, opportunities that may be growing or misunderstood, and other unique situations and events that may present potential opportunities for investors.  This includes small and mid-cap companies, stocks and other potential investment products.  However, we will occasionally see potential opportunities in traditional blue-chip, mutual fund, or management areas.
Our analysis often includes a number of publicly available information, data, and other resources and a collection of news sources including individual industry contacts as well as analyses of fundamental and technical charts.  You can count on us to find and report on these potential issues and opportunities to keep our readers and subscribers informed and updated– every single day.
ABS News & Research is dedicated to providing quality investment insight and information from experienced financial professionals and journalists.
Follow Us Facebook Twitter Pinterest Linkedin
Contact Us
Please use the form below to contact us for news tips, advertising, suggestions, and information.
OFFICES:
17743 W Banff Ln, Surprise, AZ 85388
contactus@alphabetastock.com
(404) 689-3125
Writers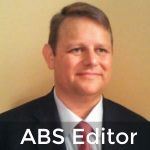 E. Irving Wilkinson, Editor
Irving Wilkinson is the Editor of AlphaBetaStock.com. Prior to joining ABS, he has worked a financial advisor and inside sales desk manager for a broker-dealer. He brings nearly 20 years of experience investing and has a Masters Degree from Western Governors in Business Leadership. ABS News & Research is dedicated to providing quality investment insight and information from experienced financial professionals and journalists. Follow Us Facebook Twitter Pinterest Linkedin Contact Us
Jaimini Desai – Jaimini.Desai@alphabetastock.com 
An evidence-based financial writer with 9 years of experience specializing in earnings, economic data coverage, and bond markets. I combine fundamentals, technicals, and macro to identify low-risk, asymmetric opportunities.
——-

Ruchi Gupta – Ruchi.Gupta@alphabetastock.com
Ruchi holds an Accounting and Post Graduate Diploma in Business from the
International School and Business and Media. She is
exceptionally skilled in financial databases like ThomsonOne, CapitalIQ,
Factiva, and has also worked on Bloomberg and Datastream. Her focus at
AlphaBetaStock.com is research breaking stocks and investment stories.
——-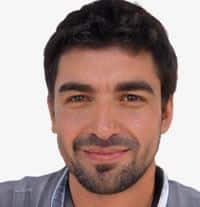 John Bennett – John.Bennet@alphabetastock.com

John is a native of California that has a background in helping kids with math and loves writing about the stock market.   He has a brain for things that are technical and is applying them in the financial world. Follow John as he covers breaking investment news and stock tips.
---
 Tochukwu Nwokike – tochukwu.nwokike@alphabetastock.com
Tochukwu has experience as both an investment Analyst and a former financial advisor. While an investment analyst, she managed over $100 million in client assets. She has a Bachelor of Arts in Economics and a Masters in Applied Financial Economics from John Hopkins University.