Investors who have suffered losses due to unsuitable investments have a recourse to recover their funds. The Financial Industry Regulatory Authority (FINRA) provides a platform for arbitration, which is a quicker and less formal alternative to litigation. This process has proven effective in resolving disputes between investors and brokers or brokerage firms.
In a recent case, a customer alleged that an unsolicited investment he made in March 2021 into Strategic Energy Assets VIII Access Fund was inappropriate. The investment, brokered by Charles Lewis III of Growth Capital Services, Inc. and Orchard Securities, LLC, has provided tax benefits and distributions. However, the customer is seeking damages of $100,000, claiming the investment was unsuitable for his financial situation.
Understanding Unsuitable Investments
FINRA rules stipulate that brokers and brokerage firms must only recommend investments that are suitable for the customer's financial situation and risk tolerance. If a broker fails to adhere to these guidelines, they can be held accountable for any losses the customer incurs.
In this case, the customer alleges that the investment into the Strategic Energy Assets VIII Access Fund was unsuitable. This fund is a Direct Investment-DPP & LP Interests in Oil & Gas, which may carry higher risks compared to other types of investments. The customer's claim is currently pending.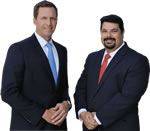 AD - Recover your investment losses! Haselkorn & Thibaut, P.A. is a national law firm that specializes in fighting ONLY on behalf of investors. With a 95% success rate, let us help you recover your investment losses today. Call now 1-888-784-3315 or visit InvestmentFraudLawyers.com to schedule a free consultation and learn how our experience can help you recover your investment losses. No recovery, no fee.
FINRA Arbitration as a Recourse for Investors
Investors who believe they have been sold unsuitable investments can file a dispute with FINRA. The arbitration process is designed to be quicker and less formal than court litigation. It involves a panel of arbitrators who review the case and make a binding decision.
Mr. Lewis, the broker involved in this case, is a named party to the arbitration. If the arbitrators rule in favor of the customer, Mr. Lewis and the brokerage firms he is associated with could be ordered to pay damages.
Recovering Losses Through FINRA Arbitration
FINRA arbitration has proven to be an effective way for investors to recover losses from unsuitable investments. In 2020 alone, FINRA reported that it had awarded over $64 million in damages to investors.
Investors who believe they have been sold unsuitable investments should consider filing a dispute with FINRA. It's important to act quickly, as there are time limits for filing claims. Investors may also want to seek legal advice to help navigate the arbitration process.
In conclusion, while investing carries inherent risks, brokers and brokerage firms have a responsibility to recommend suitable investments to their customers. When they fail to meet this obligation, investors have a right to seek recovery of their losses through FINRA arbitration.