For over 20 years, I have followed the stock market and love dividend investing.  Although I missed out on investing in Amazon (NASDAQ: AMZN) early, it is one of my favorite stocks.  Like many investors, I love dividend stocks and wondered does Amazon pays dividends?
The short answer is that Amazon stock (AMZN) does not pay dividends because Amazon focuses on growth and expansion. A dividend payment would take away the funds needed to expand. They have stated several times and even on recent earnings calls that there is not a plan for Amazon to pay dividends.
Amazon.com, Inc. engages in the retail sale of consumer products and subscriptions in North America and internationally. The company operates through three segments: North America, International, and Amazon Web Services (AWS).
The company was founded in 1994 and is based out of Seattle, Washington, and sells merchandise and content purchased for resale from third-party sellers through physical and online stores. The company also manufactures and sells electronic devices, including Kindle, Fire tablets, Fire TVs, Rings, and Echo, and other devices; provides Kindle Direct Publishing (KDP) services; develops digital advertising services; provides cloud computing services through Amazon Web Services (AWS) to large enterprises and independent software vendors (ISVs), and sells certain other service related to the company's website. The company was founded in 1994 and is headquartered in Seattle, WA.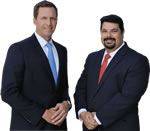 AD - Recover your investment losses! Haselkorn & Thibaut, P.A. is a national law firm that specializes in fighting ONLY on behalf of investors. With a 95% success rate, let us help you recover your investment losses today. Call now 1 888-628-5590 or visit InvestmentFraudLawyers.com to schedule a free consultation and learn how our experience can help you recover your investment losses. No recovery, no fee.
Amazon has had another record year, and investors are wondering if Amazon will change its position on dividends?
Amazon stock has had a record year and is currently trading at about $3000 a share.  The main reason behind Amazon's non-payment of dividends is the lack of consistent profits and leadership's focus on growth. In addition, Amazon is still in the growth phase of business, so they will likely focus on growing Amazon's business rather than paying a dividend.
Will Amazon Ever Pay A Dividend?
As a general rule, companies like Amazon do not pay dividends and will not pay dividends in the future.  The only chance it would start paying dividends is if Amazon did not see any more opportunities for growth and completely new leadership.  Jeff Bezos is leaving, but I don't think the leadership will change its position on growth vs. dividends.
However, Amazon is in the league with other major tech giants reporting billions in revenue annually. Others include Cisco and Apple. Amazon has grown to overtake other tech stocks like Netflix, yet it does not pay dividends to its shareholders.
Amazon has the potential to pay dividends if it chose to. This is because the company has maintained a positive flow of income that could be used to pay dividends. With the huge cash inflow, the company has enough money to reinvest in future growth programs, repay its debts, pay dividends, and build its balance sheet.
Over the past decade, several technology companies have initiated dividend payment programs for their shareholders. The technology sector is a great source of dividends, with more than 300b technology companies paying dividends to shareholders. Amazon has made its position in terms of capitalization, although it does not pay dividends to its shareholders.
Instead of paying dividends, Amazon has reinvested its profits into the business. According to analysts, the stock might perform better if the company adopts the trend of paying dividends.
The top priority at the moment is investing in growth.
Amazon had revenue a year around a net worth of $43 billion at this time. Over the same period, Amazon spent $59 billion on assets, plants, and equipment. The online-only retail giant had annual adjusted earnings from a trading base of 3.2% for fiscal quarter 2007.
If Amazon can find more profitable expansion opportunities, it will continue to invest revenue in the company. Eventually, managers might start to consider paying cash dividends after their earnings have become substantially greater when they struggle to maintain their financial resources, but the truth may be there. In 2020 Amazon has a net income of roughly $466 billion.
Should Amazon pay dividends?
Although Amazon won't pay dividends, Amazon saw accelerating growth in earnings since then. It produced annual sales of more than 39% in the last decade. It has seen its net profit increase to more than $3 billion this year.
Amazon's plan has let Amazon exploit the high-pressure markets whilst successfully surviving downturns that proved fatal for many of its competitors. Amazon has capitalized on the strategy of buying more shares of the company gaining new shareholdings over the last 10 years.
The answer may shock you.
A measuring factor is the sustainable payout of dividends. As the percentage of revenues paid through dividends gets too high, that's an indicator of serious problems. Similarly, Amazon is no longer paying dividends. But on this measure, the company certainly has real potential and could very successfully become a good dividend product. I can explain.
The company expands to repeat customers. Thus these customers are highly valued by their customers. It does this through a consistent system of dividend payment and possible addition without affecting the dividend payable ratio. Amazon has no dividends yet.
No dividends…
Amazon has not paid dividends right now. At present most people think buying Amazon stock is only a chance of getting a profit from it if you want and sell it on sale. This isn't ideal if you're seeking a decent income that may actually be available presently! So let's have a look at if Amazon is willing to pay. Hey, dividends – something about that one day… Here are good and bad reasons for investing in the company now… and here are many good reasons why you'll invest.
Why do tech startups don't pay dividends?
All successful businesses attained this level eventually – it is the place where any newly invested incomes produce a decrease meant in value. After then, businesses don't need all of their dollar for business expansion. Then Amazon needs to make that transition before it pays dividends. Amazon already has it out. Reinvest all you make. There need to pay a part of it to shareholders to keep them happy. A business must get that far. It will pay dividends eventually – but it is not clear yet when it will pay them back to shareholders' money. Why did Amazon give a dividend last year?
Cash is not a problem.
Amazon's cash from the operation will grow to around $66 billion in 2020 from only $6.8 billion in 2011. Figure 2: Amazon's annual CFOA vs. Capex and cash M&A activity were historically marginal, but that increased quickly since the acquisition of Whole Foods.
In addition, the e-commerce platform Amazon found that Amazon's lavish cash flow actually finds great uses. The Amazon business growth rate was even higher than the revenue increase rate due to scale and margin increases.
Is there a dividend stock?
Amazon is able to increase its profits rapidly as well as sales. If a company can generate cash beyond the profit opportunities it needs the most; I highly suspect it can return the leftover cash to shareholders. More time is required to hit this milestone in order to attract investors that will be on the lookout for dividends. Amazon would still find profitable areas to expand, leading to larger and more sustainable dividends in the long term. Amazon may not be a large dividend stock for a very long time, but the technology can develop into one in the future.
Some surprising facts
About half of the corporations in the IT-focused S&P 500 (which includes IBM, Intel, and Microsoft) present dividend payments. This decline is partly due to the deadly epidemic, which caused the stocks to preserve cash and temporarily stop dividend payments last month. As of April 1, 2021, the Index dipped from 413 to 375 as of October 1, 2020. The decline in the amount was not significant despite the high interest. Nevertheless, dividend payout in the industry is falling, and in the first quarter of 2021, the index yield is 76 shares.
Why should I buy stocks that don't pay dividends?
Growth corporations often associate growth companies with non-dividend paying shares because expansion expenses are near or exceed net earnings. Investors purchasing stocks not paid dividends prefer to watch these companies reinvest their dividends to fund other projects.
What should I do with stocks that don't pay dividends?
If you are purchasing a stock, you will hope to buy it at a low price and then sell it later at a lower price and make more money. You can get a stock that makes money and does not get dividends if you gain. But it will be what you will do if you purchase.
Should Amazon Be Paying Dividends?
Tech startups take time before starting to pay dividends. Due to immense competition, capital-intensive companies are keen to build up more capital. According to many startups, returning the much-needed capital to shareholders may overexpose the company's competition and fail to catch up with its rivals. Amazon has capitalized on the strategy of investing back its profit.
The strategy has allowed Amazon to take full advantage of the strong periods while at the same time surviving the downturns that proved fatal for many of its competitors. Amazon's decision not to pay dividends has not hurt its point as it has seen continued growth in its stock. The company has generated around 39% in revenue every year for the last ten years. The e-commerce giant has seen its revenue grow to around $26.7 billion over the past 12 months.
What is a dividend growth stock?
Only the most talented of their peers – the hottest of the crop – of companies can grow annually with dividends. Since 1963 the dividends of Johnson & Johnson have increased each year. A year ago, JNJ stock lasted 106 shares and had just one -1% dividend. Today you could also earn $128,626 in dividend income this time around. Now it will be bigger next year. If the company was able to increase its dividend consistently for the past decade, you had plenty of stocks to be thankful for. I bet we'll get our dividend for Amazon.
Amazon's Business Network
Amazon operates in North America, the international market, through its Amazon Web Services. The company uses its website to serve the North American and International market segments. On the other hand, the company uses its Amazon Web Services segment to sell cloud and storage services to startups, consumers, governments, enterprises, and academic institutions.
Amazon has seen significant growth in its revenue over the last decade, thanks to growth in its e-commerce revenue. The company reported $280 billion in revenue in 2019 compared to $14.84 billion in 2008.
To achieve these growth margins, Amazon spends huge investments in building its retail operations. Due to these large investments, Amazon always collected very little profits for several years.
In 2020 as the COVID-19 pandemic raged on, Amazon posted impressive growth. In its Q1 2020 results, the company reported $75.5 billion in revenue and exceeded previous projections of between $69 billion to $73 billion. This represents a 26.4% growth rate compared to what the company reported last year.
The impressive results were boosted by a 22% increase in product sales plus a 32.2% increase in service sales, which accounted for 44.5% of the company's sales during the year. Amazon reported $3.399 billion in operating revenue, a drop from $4.2 reported in 2019. Finally, the e-commerce company reported $2.54 billion in net revenue, a drop from the $3.56 billion reported a year ago.