On Thursday, federal authorities announced that Wells Fargo (NYSE: WFC) would be fined $97.8M for deficient oversight of sanctions compliance risks. The bank's inadequate oversight allowed it to breach U.S. sanctions rules by providing a trade finance platform called Eximbills to a foreign lender, which used Eximbills to process around $532M in prohibited transactions from 2010 to 2015. As a result, the Federal Reserve Board fined WFC a civil money penalty of $67.8M for its role in enabling the prohibited transactions involving parties subject to sanctions regulations.
The Treasury Department's Office of Foreign Assets Control also issued a separate enforcement release, imposing a $30M fine on Wells Fargo (WFC) for similar violations. OFAC cited that WFC's predecessor, Wachovia Bank, had provided software to a European-based bank from 2008 to 2015, enabling the firm to process 124 transactions with sanctioned jurisdictions and individuals.
Wells Fargo, one of the nation's largest banks, has faced multiple fines for various legal violations over the years. In this article, we'll dive into the bank's history of fines and settlements, which has cost them billions of dollars.
Table of Contents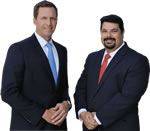 AD - Recover your investment losses! Haselkorn & Thibaut, P.A. is a national law firm that specializes in fighting ONLY on behalf of investors. With a 98% success rate, let us help you recover your investment losses today. Call now 1-888-784-3315 or visit InvestmentFraudLawyers.com to schedule a free consultation and learn how our experience can help you recover your investment losses. No recovery, no fee.
Wells Fargo's History of Fines and Settlements
What Investors Should Know
As an investor, knowing the risks associated with companies facing fines and regulatory actions is essential. Wells Fargo's fines and settlements have cost the bank billions of dollars, which can impact its financial performance and reputation. Suppose you hold investments in Wells Fargo or consider investing in the company. In that case, it's crucial to stay informed about these issues and consider the potential impact on the bank's long-term success.
For more information on Wells Fargo's fines and settlements, refer to the following resources:
The Impact on Wells Fargo's Reputation
Wells Fargo's repeated legal violations and subsequent fines have significantly impacted the bank's reputation. As an investor, it's crucial to consider how the bank's tarnished image may affect its ability to attract and retain customers and maintain the trust of regulators and shareholders.
Steps Taken by Wells Fargo
In response to the various fines and settlements, Wells Fargo has taken steps to address its issues and improve its practices. The bank has undergone leadership changes and implemented new policies to prevent future mismanagement and misconduct. As an investor, monitoring these efforts and evaluating their effectiveness in restoring the bank's reputation and mitigating future risks is essential.
Final Thoughts for Investors
While Wells Fargo has faced numerous fines and settlements for breaking US sanction rules and other legal violations, it must weigh these factors against its overall financial performance and prospects. By staying informed about the ongoing issues and the steps Wells Fargo takes to address them, you can make informed investment decisions that align with your risk tolerance and financial goals.
For more insights on investing and the latest news on Wells Fargo, consider subscribing to our newsletter to stay updated on important developments in the financial world.
Free AlphaBetaStock's Cheat Sheet (No CC)!
+ Bonus Dividend Stock Picks