Oh boy, where do we begin? Financial advertising can be tricky, and Wellesley Asset Management (WAM) found that out the hard way. Let's dive into this roller-coaster of a story, shall we?
The Million-Dollar Mistake
First things first, Wellesley Asset Management, a Massachusetts-based RIA, is now a million bucks lighter. Why, you ask? They've agreed to cough up a whopping $1 million as a civil penalty. The reason? They were a tad bit naughty with their advertising, using hypothetical performance information without the necessary disclosures. Yikes! But wait, there's more. They've also agreed to a cease-and-desist and censure. But, and here's the kicker, they haven't admitted or denied the commission's findings. Talk about a gray area!
Now, you might be thinking, "Isn't there a rule against this?" Well, yes and no. The commission's Ad Rule does address such issues, but it doesn't apply here. Why? Because Wellesley's alleged missteps happened before the rule's compliance date. Talk about bad timing!
A Brief History of Wellesley
Founded in the early '90s, Wellesley has been around the block. Registering with the SEC in 2002, they've grown quite a bit. As of March, they managed a cool $2.4 billion in assets and had around 1,800 clients. And it's not just individuals they cater to. They advise a whole range of entities, from mutual funds and private funds to pensions, charities, and even corporations. Quite the portfolio, huh?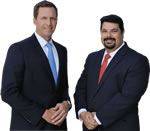 AD - Recover your investment losses! Haselkorn & Thibaut, P.A. is a national law firm that specializes in fighting ONLY on behalf of investors. With a 95% success rate, let us help you recover your investment losses today. Call now 1-888-784-3315 or visit InvestmentFraudLawyers.com to schedule a free consultation and learn how our experience can help you recover your investment losses. No recovery, no fee.
The Infamous WAM Index
In 2013, WAM decided to create the WAM Index. Partnering with Thomson Reuters (which later became Refinitiv), this index was their way of explaining their convertible bond strategy. But here's where things get a bit fishy. Even though they formed the index in 2013, it showed performance starting way back in January 2000. Hold on to your hats, because this is where the roller-coaster starts its descent.
To craft this index, they used actual convertible bond trades from their client accounts for the period between January 2000 and February 2002. They grouped these holdings as if they were in a single account. But from February 2002 to December 2012, they used a hypothetical portfolio for the index performance. A portfolio that, mind you, didn't make any real investments.
After 2013, the index's performance mirrored the convertible bonds in a WAM mutual fund. They began marketing this index to both potential and existing clients. But, and here's the twist, the commission found that their disclosures were, well, lacking. They didn't clearly state their methodologies, and they certainly didn't reveal that the early index performance was solely based on client accounts. The later performance? It was supposedly based on a model portfolio, but guess what? No such portfolio existed! Instead, it was all based on that hypothetical portfolio.
During client webinars, WAM presented these index performance metrics and claimed that the index showed "composite returns" from their convertible bond strategy. But, alas, they were playing fast and loose with the truth. They stopped using these index advertisements in March 2022, but the damage was done.
Moving Forward
In response to all this hullabaloo, a spokesperson for Wellesley stated, "Wellesley is pleased to put this matter regarding marketing disclosures behind us." They're now working with third-party legal and compliance firms to ensure they're on the up and up with current marketing rules. The SEC did acknowledge WAM's efforts to fix these compliance issues. They've stopped advertising the index and are ending their contract with the index calculation agent, effectively ending the index.
In Conclusion
Financial advertising is no joke. It's a world where transparency is key, and any missteps can lead to hefty penalties. Wellesley's tale is a cautionary one, reminding us all of the importance of honesty and clarity in the world of finance. Let's hope others take note and tread carefully in this intricate dance of numbers and trust.