Like many Americans, I watched in disbelief the last couple of days as the Taliban took over Afghanistan. The fall of Afghanistan is a complete reflection of the Biden administration which is a leadership and putting America first…makes me furious.
It is like we are in a bad movie when the actors do the opposite of what needs to be done. Rather than building a strong military and ensuring American's best interests were being honored, they focused on how "woke" the military was.
As a Marine, I find this attitude is dangerous, but any opposition to this insanity is silenced. Everyone is too scared, to tell the truth, that the "emperor has no clothes." An example is when Twitter shut down President Trump but allows the Taliban to coordinate and communicate their efforts of real insurrection.
That being said, I will try to give you the best analysis of the situation from an investor's point of view.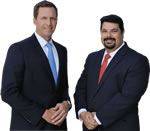 AD - Recover your investment losses! Haselkorn & Thibaut, P.A. is a national law firm that specializes in fighting ONLY on behalf of investors. With a 95% success rate, let us help you recover your investment losses today. Call now 1 888-628-5590 or visit InvestmentFraudLawyers.com to schedule a free consultation and learn how our experience can help you recover your investment losses. No recovery, no fee.
1) The first effect I see regarding Afghanistan's failure is the erosion of the macro power and influence of the United States.  This is likely to be lead to both significant geopolitical and economic impacts.
American allies can no longer count on us to come to their aid, and our enemies will likely "bully" countries into agreements contrary to the US. These agreements will include critical oil and mineral rights.
2) The second effect I see is the erosion of the US Dollar as the default world currency.  This is closely related to the first and will likely occur over a longer term when other currencies become mainstream.
China and Russia have been trying for years to replace the Dollar. The Chinese Yuan is gaining traction in use. The Dollar could likely lose 20% or more to Yuan in trading in just the next ten years. This will cause the value of the Dollar to decrease.
3) The third effect I see is the loss of opportunity for the $3 trillion dollars of minerals in Afghanistan. Chart is based on 2010 numbers. China will likely "buy" these as they have done similar in Africa and South America. This will be America at a huge disadvantage in the long term when they need to make batteries and electronics.
Bottom line
The fall of Afghanistan is just one of the many effects of bad leadership.  This is one of the many signs that the US is being outmaneuvered and will likely play a smaller role in years to come. China is the clear winner.
Turning to the markets
A couple of major market dynamics were highlighted by recent data and will remain in force near term. The surge in covid/Delta variant infections looks to be a more serious drag than initially presumed, and along with headwinds from inventory shortages and supply chain disruptions that are impacting production and prices, support concerns that growth has topped out.
On the other hand, the downside risks to growth will temper taper talk and keep core central banks in ultra-accommodative posture as they assess the extent of the damage, especially as various mitigation measures are being reinstituted.
There is a heavy dose of key data ahead, but the numbers may have little impact on the markets or monetary policy given the heightened uncertainties due to the newness of the Delta wrinkle and the global response.
NORTH AMERICA
In the U.S. the stunning plunge in July consumer sentiment largely wiped out the recent good news from the recent jobs report and shifted the narrative to a weakening in growth. And it eased rising worries that the FOMC could announce QE tapering as soon as the September 21-22 FOMC meeting. Fedspeak had turned more hawkish in recent weeks given the robust recovery, the strengthening labor market, and rising price pressures. But the sentiment data suggested the Fed will remain sidelined for several months at least, and especially since Fed Chair Powell has been concerned about downside risks that are now manifesting.
We could get further insights into Fed thinking, especially with the pick up in hawkish sentiments, with the FOMC minutes. Treasury yields richened measurably on Friday as a result with the 10-year diving 8.2 bps to 1.277%, with the bond down 7.6 bps to 1.929%, and the 2-year 1.6 bps lower at 0.207%. Wall Street posted small gains as the Fed outlook turned more dovish again, but with new record highs on the Dow and S&P 500.
Retail sales (Tuesday) will be the data focus. We expect a -0.6% July decline in headline sales and a -0.2% decline in the ex-auto figure, following respective June gains of 0.6% and 1.3%, as the March pop from stimulus checks continued to unwind. Also, unit vehicle sales slowed further in July largely due to inventory constraints. We expect a steady pull-back in retail sales into the end of Q3 as the powerful boost from Q1 stimulus lessens, though sales should remain solid on the ongoing recovery in the sectors most dramatically hit by coronavirus restrictions in Q2 of 2020. Additionally, back-to-school and back-to-work sales should be strong as parents may be catching up for a missed year. And it's been reported that Americans gained 7.5 lbs on average through the pandemic, and the 42% who reported a weight gain showed an average increase of a whopping 29 lbs so there may be many Americans shopping for clothes before returning to the office!
—————————————————————
Did you like our excerpt and would you like to read the full report?  
The Advisor Market Intelligence Report helps financial advisor advisors and investors save time, cut through the noise, and outperform through unbiased professional market research. 
"Better info than the big investment companies. Your report is the only thing I consistently read to know what is happening and when to adjust portfolios."  Dennis
Sign up now for $19.95 or save more money by paying annually $99.95. (click here for annual).
The Advisor Market Intelligence Report Includes:
Key Market Drivers – Know what is directly affecting the markets.
Index & Sector Trends – Determine which sectors or areas are trending up or down.
Global Market Analysis – Get a high-level picture of the US and global economy.
Stocks to Watch – High-quality blue-chip and dividend income stocks to watch.
Economic Calendar – Find out what is happening this week.
Special Reports – Get critical insider insight on key market movers such as inflation, tax bills, and unique events.