I have been super excited to see autonomous driving cars and one of the leading companies is Waymo. In the near future, we will see fully autonomous taxi service and autonomous vehicles on the road every day. Imagine putting in an address and letting the car drive you to your destination while you slept or had dinner with your family.
As an investor, these types of companies excite me. So I was wondering how to invest in Waymo stock. The short answer is that Waymo stock is a private company owned by Google. So you can invest in Waymo stock by buying Google stock.
The American autonomous driving technology business Waymo LLC, formerly known as the Google self-driving car project, has its corporate headquarters in Mountain View, California. It is a division of Alphabet Inc, Google's parent firm.
The greater Phoenix, Arizona area is served by a commercial self-driving taxi service run by Waymo. The service was made available to the general public in October 2020, making it the only self-driving commercial service to do so at the time. Waymo also creates driving technology that is applied in other vehicles, such as delivery vans and Class 8 tractor-trailers for logistics and transportation.
The company's CEOs have worked hard to see it raise $5.5 billion in revenue. The company partners with various vehicle fabricators to incorporate Waymo's technology such as Nissan Renault, Mercedes-Benz Group Ag, Volvo, Jaguar Land Rover, and Stellantis.
Free AlphaBetaStock's Cheat Sheet (No CC)!
+ Bonus Dividend Stock Picks
To fill you in more on self-driving cars, they are also described as driverless cars, autonomous cars, or robot cars. These are vehicles that integrate vehicular automation, to mean a ground vehicle that can sense the environment and move around safely without human assistance or very minimal it. Autonomous cars fuse a number of sensors to sense their environment like cameras, sonar, thermographic, odometry, GPS, and inertial measurement units.
The vehicles have modern control systems that convert sensory data to recognize proper navigation routes, as well as barriers and appropriate signage. Artificial intelligence-based control techniques can then be applied to learn from all the sensory data gathered to operate the car and support different automated driving activities.
Autonomous driving incorporates five stages with a numbering of  0 to 5. This means that a level 0 driver gets no assistance while in level 5, the driver can remain at home while he sends the vehicle to do the job. Waymo concentrates on the complete autonomy of level 5. At the moment, the company's cars are fully autonomous vehicles with 360º sensors and lasers that detect items placed as far as 300 meters, as well as radar that enable views around other cars and track moving things.
At this point, it will be safe to say that Waymo's mission is giving humans a new type of freedom to travel wherever they want and whenever they want without dealing with the frustrations and inconveniences that come with driving manual cars.
Investors are speculating on the possibility of Waymo going public because it is such an innovative and exciting project from a significant firm.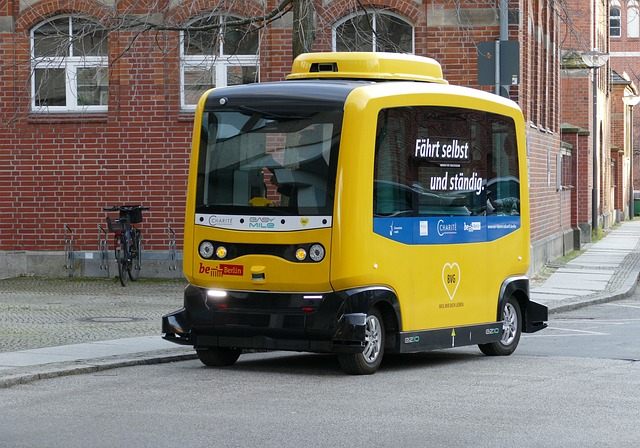 Who Are the Founders of Waymo Autonomous Driving?
The US Department of Defense greatly supports the Defense Advanced Research Projects Agency (DARPA) and it permits the body to give awards for advancing research into technology works which might include military applications. As such, most of the people who were later on employed by Waymo met in 2005 at the Grand Challenge organized by DARPA.
Among the founding members, the most notable one is Anthony Levandowski who helped to make an autogenous motorcycle during the DARPA 2004 Grand Challenge. Owing to this, Levandowski was then requested by a producer from Discovery Channel if he could allow them to use the motorcycle for a program. However, the motorcycle wasn't available and Levandowski, a Google employee, asked Google if they were interested in taking part in assisting to convert a Toyota Prius into a self-driving pizza delivery truck for the television show.
In this regard, Google was concerned about liability and they refused to be part but they allowed Lewandoski to take part in the project provided Google was not to be linked to it. Levandowski took on the project and was able to release the self-driven car which delivered pizza across the San Francisco Bay Bridge in 2008. This successful launch compelled Google to get interested in autonomous vehicles.
Waymo is run by a team of strong and experienced managers. Its co-CEOs are Dmitri Dolgov and Tekedra Mawakana. Dmitri is in charge of the company's overall strategy and he mainly focuses on the deployment and advancement of the Waymo driver derived from a special, internally designed, and completely autonomous technology pack.
Dmitri has also served as a Chief Technology Officer at Waymo. Before joining Waymo, he worked on self-driven vehicles at Stanford and Toyota as a member of the DARPA Urban Challenge party. He is an alumnus of the Moscow Institute of Physics and Technology holding a B.SC. and an M.SC. in Math and Physics from the institution and also holds a Ph.D. in Computer Science from the University of Michigan.
The other CEO, Tekedra Mawakana is also in charge of the overall business strategy, her main focus is on making sure that the company's transformational technology which is the Waymo Driver is popularized and widely used.
Tekedra boasts more than 20 years of experience working with consumer technology establishments advising them on how to grow their business activities across the globe. She has expertise in handling complicated high-profile tasks. At the start of her career, she was working for structured telecom and technology companies, and heading international technology companies. She has worked in the capacity of trusted advisor to Chief Executive Officers taking care of growth and risk-relief policies.
Tekedra has previously been the Chief Operations Officer at Waymo. Before this, she led international teams spread out over five continents at Yahoo, eBay, Startec, and AOL. Her career was launched at Steptoe & Johnson LLP, a law firm based in DC.
At the moment, Tekedra is serving as a member of the Board of Directors Lyte, Intuit, and she's on the Advisory Council for Boo, Technology. She is an investment manager with a focus on social impact in addition to being a Consultant and LP for the Operator Collective.
She was named one of the "Top 20 in 2020 Influential Women in Transportation" by Vulog, one of the "100 Leading Women in the North American Auto Industry" by Automotive News, and one of the "Most Influential Black Leaders in Corporate America" by Savoy magazine in both 2020 and 2019. She was recognized as a Tech Titan by Washingtonian magazine in 2015 and a Visionary Leader by ALM and InsideCounsel in 2016.
Tekedra has a BA with honors from Trinity College and received a JD from Columbia Law School.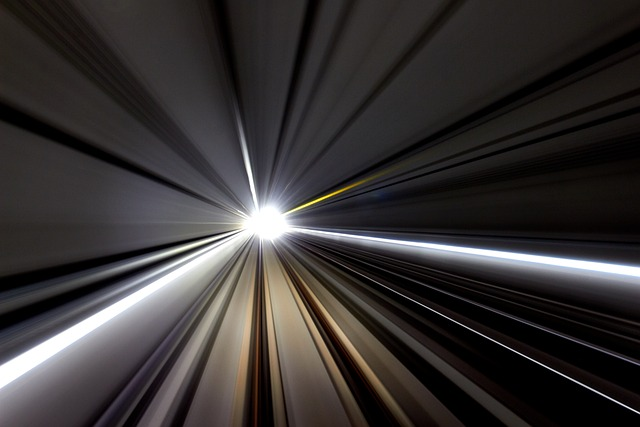 Could Waymo

Autonomous Vehicle Technology

Be Going Public?
The bad news for investors here is that Waymo has not announced an IPO date. People who eagerly want to purchase into Waymo have no choice but to buy shares from its parent establishment, Alphabet. On the brighter side though, this implies that investors will be getting into the whole Google fraternity.
What Exactly Is Waymo Driver (Autonomous Technology)?
Waymo was originally a derivate of Street View which is a Google project. In 2009, the organization launched an autonomous vehicle and named it Project Chauffeur. This undertaking was secretly guarded up to the time when New York Times broadcasted information about the same in October 2010. From then onwards, Google made considerable efforts with the project and renamed it Waymo then launched it as a separate business in Alphabet in 2016. The name Waymo is coined from the words ''a new way forward in mobility.
Trials on Waymo

Autonomous Vehicles
Up until now, Waymo has tried its program with more than 20 billion miles of virtual and real-life driving. Simulated miles driven help the AI find errors without risking driver safety. Self driving technology could be used by long haul transport or just backup safety drivers. Currently, Waymo one is operating in Phoenix, Arizona. The place has a reasonably simple road network and the weather is reliable. However, Waymo insists that none of these conditions can interrupt their services.
With Waymo one, they have applied for a call-and-ride program, an autonomous ride hailing service, that is accessible via an app. An autonomous car shows up at the allocated venue and takes the customer to where they want to go. Waymo suggests that during the trip, the client can be doing anything they like, such as watching a video, reading a book, or chatting with friends. In case of any problems, the passenger only needs to press a push button inside the passenger cabin to alert a Rider Support representative who answers as soon as possible. Waymo also offers favorably fair prices.
On its first 21 months of operations in Arizona, Waymo published a report. 47 crashes involving Waymo vehicles occurred by the end of September 2020, the majority of which were the fault of other drivers and none of which led to significant injury.
Waymo Via
Waymo is using Waymo Via to extend its automation to cargo transport. The organization highlights that nearly 70% of commodities in the US are conveyed via road. This implies that this field has a huge untapped market and the services will offer cost relief to freight businesses.
Already, Waymo has set up partnerships with automobile manufacturers that would want to include some of Waymo's systems in their products. These are companies such as Jaguar Land Rover, Daimler, Volvo, and Nissan-Renault.
Waymo News
Up to 2017, Waymo largely relied on external suppliers to offer parts for autonomous vehicles. However, this has since changed when Waymo established self-driving hardware and improved its sensors, cameras, laser imaging, ranging, and detection system. This in-house production has resulted in a significant reduction in costs and the enhancements give room for better reliability and security.
Waymo Is Safety Oriented
Waymo's vehicles have been tested in numerous sites where regulations allow the use of self-driven cars. To a large extent, the testing has proven that the organizations' driverless vehicles are very safe and secure. As a matter of fact, safety is Waymo's priority.
From the company's website, statistics indicate that annually, there are 1.35 million deaths on the roads. Of these, 35,000 take place in the US. It also says that 94% of accidents are a result of human error. This in other words is to alert the reader that there would be fewer accidents if only more driverless and self driving cars were on the roads thus ensuring both the safety of drivers and pedestrians.
It is common for a company to find itself exposed to bad publicity when setting up operations in a place. For instance, if a Waymo car is involved in a fatal accident, the matter would receive more attention than if it had been caused by a human error. This is the basis for Waymo's extensive test-driving program. They must guarantee the security of their passenger vehicles.
The Advantages and Disadvantages of Investing In Waymo
So far we have seen that Waymo isn't publicly traded. This implies that one can't invest in it but one can do so in Waymo's parent company – Google. However, in the event that the company goes public in the future, you should not hesitate to take up the opportunity. This would be even wiser if its market position will be enough to exceed the danger of buying into newer, possibly problematic programs.
Accidents and Automation
Waymo correctly emphasizes how safe its self driving vehicles are and how significantly fewer serious injuries will occur if drivers allow technology to lessen human mistakes. This technology is still quite new, so there will undoubtedly be strict regulations. Waymo (and any other organization operating in this sector) may find that adhering to the law will be time-consuming and expensive. Legislators can take a while before approving complete authorization for unrestricted use of public roadways.
Driver reluctance may be a major cause. Most motorists do find driving to be a hassle, therefore the opportunity to delegate the train journey, the school run, and grocery shopping to an autonomous vehicle might be well received. But some drivers take pleasure in driving. Another justification for why some motorists could oppose the implementation of autonomous cars is because driving offers them employment. According to the Census Bureau, approximately more than 3.5 million truck drivers in the US cannot embrace rivalry from Waymo Via.
Auspicious Position in the Industry
In the recent past, the market for autonomous cars has been rapidly expanding. Some predictions indicate a 40% annual growth rate. This can come across as a little hopeful, at least for the time being, but certainly, a well-positioned establishment like Waymo has growth potential.
In this market, Waymo is ahead of the curve. They have invested a significant amount of money in innovation and research and made outstanding progress. The start-up expenditures could be exorbitant for any company that wants to enter this market in the future.
A lot of the technology developed by Waymo can be utilized as a tool for a traditional driver, even if the market for fully automated vehicles is not as big as the firm anticipates. To assist drivers with parking, reversing, and collision avoidance, many contemporary automobiles now feature electronic aids.
In Conclusion
Even though the constraints to entry are significant for new entrants to this sector, other companies are focusing on automation. The majority, although not all, large brands have initiatives, and Elon Musk's Tesla may be a rival to watch. Uber is also making significant contributions in this area. However, Waymo is already established in the market and has the opportunity to prosper as the market for driverless cars rises.
Waymo goes to tremendous lengths to make sure that its cars are secure and that the public trusts it. The business is lowering the cost of its goods and will do so further when larger economies of scale are at work.
Waymo will undoubtedly discover that, for the time being at least, people do not completely believe in innovation. Many people will find it counter-intuitive to get into a vehicle they are not required to drive. It will take a bit of time to shift this attitude, but Waymo is making great progress in this area. The Phoenix program is progressing well and would do much to win over a skeptical audience to the technology.
Alphabet, Inc. will decide whether and when Waymo stock will be made accessible in the long term. I don't think it will be listed on the stock market as a separate company. We might hear some good news about Waymo when it completes its test drives and advances the technology for driverless cars.