Walmart stock prices have declined by 2.5% since the end of December and are currently trading at a 5-month low. Walmart has announced the publication of financial results for Q4 2019 on February 18. Wall Street predicts earnings per share growth of 2.13% (YoY) to USD 1.44, with revenue growth of 2.78% (YoY) to USD 142.66 billion. During the previous week, Walmart's shares dropped by 1.22%. S&P500 index went down by 1.46% during the same period. Walmart lost 1.8% compared to the Retail-Wholesale sector loss of 0.6%. Investors are eagerly waiting for some positive news on the next earnings report date, which is scheduled for February 18, 2020. Zacks's research is ranking Walmart a "Buy."
We believe most investors are looking at the battle between Walmart and Amazon. These two giants appear to be battling it out. However, looking at the demographics of each, we believe there is room for both to exist and continue growing. The thing to remember is that Walmart's customer is often on the low side of the income scale. Walmart currently gets nearly 20% of all food stamp money in the US. Walmart's low-income customers can't afford Amazon Prime, while Amazon is focusing on the higher income scale. That is why Amazon purchased Whole Foods. A critical turning point in this match-up is if/when Amazon figures out how to incorporate grocery delivery with food stamps into their platform.
Markets Today
Investors remain focused on the results of yesterday's meeting of the Fed, as well as the publication of data on US GDP. Yesterday, the US regulator expectedly left the key rate within the range of 1.50-1.75%. The accompanying statement said that the current monetary policy is focused on returning inflation to the target of 2.0%. At a press conference, Jerome Powell noted that the US economy continues to grow at a moderate pace while maintaining an active labor market. At the same time, long-term inflation below the target level is not "satisfactory." It was also confirmed that repos would continue at least until the end of April. Still, it is "too early" to make final estimates. The US dollar is weakening against its main competitors – the euro, the pound, and the yen.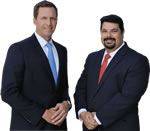 AD - Recover your investment losses! Haselkorn & Thibaut, P.A. is a national law firm that specializes in fighting ONLY on behalf of investors. With a 95% success rate, let us help you recover your investment losses today. Call now 1 888-628-5590 or visit InvestmentFraudLawyers.com to schedule a free consultation and learn how our experience can help you recover your investment losses. No recovery, no fee.
Powell also said that there might be some deterioration in business activity in the PRC and the global economy due to the coronavirus.
"There are some signs that global growth may be stabilizing," including some of the diminished tensions around trade, Powell told reporters. "Nonetheless, uncertainties about the outlook remain," he said, noting that these include the coronavirus, though it was very uncertain how far it would spread.
During the day, investors are waiting for the publication of preliminary data on US GDP for Q4 2019. The indicator is expected to remain at 2.1%. However, several experts believe that the growth of the US economy may slow down. The reasons for this are the reduction in production by Boeing Corporation and the growing deficit of trade, which suggests that the objectives of the US-China trade deal have not yet been achieved.
January data released today from the European and German labor markets were generally positive. In Germany, the number of unemployed fell by 2K, while the unemployment rate remained at around 5.0% (in the Eurozone in general, it fell from 7.5% to 7.4%). However, investors are still worried about the spread of the deadly coronavirus in China, which could cause a severe blow to the global economy. In particular, extending the holidays in some provinces of China until February 10 may lead to a reduction in production and interruptions in the supply of goods.
Support and Resistance
Walmart stock prices are in lateral movement. No single direction tendencies are observed. #WMT shares are testing local levels of support and resistance at 113.00 and 117.00, respectively. The emitter has the potential to further correction. Stock indicators don't give a clear signal: MA(50) has crossed MA(100), MACD histogram is in the positive zone but started to decline. Positions are to be opened from key levels. If you are comparing Walmart's numbers with its competitors, we can say that #WMT shares are undervalued.
Support levels: 113.00, 111.00, 109.00.
Resistance levels: 117.00, 121.60, 125.00.
Walmart Stock Trading Ideas
If Walmart's stock price consolidates below the support level of 113.00, #WMT may correct. Potential profits should be locked in by orders at 110.00, 108.00, and 105.00. Stop-loss – 116.00. If the price consolidates above 117.000, one may consider buying #WMT. The moving potential is aimed at the area of 122.00–125.00. Stop-loss – 114.00.
Walmart Stock Recommendations
Jan-24-20 Initiated Odeon Hold $105
Dec-31-19 Reiterated Morgan Stanley Overweight $125 → $130
Nov-15-19 Reiterated Telsey Advisory Group Outperform $130 → $132
Sep-05-19 Reiterated Morgan Stanley Overweight $115 → $125
Aug-16-19 Upgrade Gordon Haskett Accumulate → Buy $125
Aug-16-19 Reiterated Telsey Advisory Group Outperform $118 → $125
Aug-16-19 Reiterated BofA/Merrill Buy $120 → $135
Jul-11-19 Initiated Goldman Buy $123
May-17-19 Upgrade Gordon Haskett Hold → Accumulate $115
May-08-19 Downgrade Wolfe Research Peer Perform → Underperform
May-03-19 Upgrade Bernstein Mkt Perform → Outperform
Mar-20-19 Initiated Evercore ISI In-line $95
Feb-20-19 Reiterated Telsey Advisory Group Outperform $113 → $115
Feb-08-19 Initiated Buckingham Research Neutral
Jan-23-19 Upgrade Morgan Stanley Equal-Weight → Overweight
Nov-20-18 Downgrade Daiwa Securities Outperform → Neutral
Sep-14-18 Resumed Goldman Neutral $101
Aug-17-18 Reiterated Telsey Advisory Group Outperform $105 → $107
Aug-17-18 Downgrade Raymond James Strong Buy → Outperform
Jul-25-18 Downgrade Gordon Haskett Buy → Hold
Walmart Stock 1 Day Moving Averages – Sell
Name Value Action
Exponential Moving Average (5) 115.78 Sell
Simple Moving Average (5) 115.66 Sell
Exponential Moving Average (10) 115.87 Sell
Simple Moving Average (10) 115.67 Sell
Exponential Moving Average (20) 116.42 Sell
Simple Moving Average (20) 116.25 Sell
Exponential Moving Average (30) 116.92 Sell
Simple Moving Average (30) 117.41 Sell
Exponential Moving Average (50) 117.40 Sell
Simple Moving Average (50) 118.20 Sell
Exponential Moving Average (100) 116.67 Sell
Simple Moving Average (100) 118.26 Sell
Exponential Moving Average (200) 112.94 Buy
Simple Moving Average (200) 113.09 Buy
Ichimoku Cloud Base Line (9, 26, 52, 26) 116.69 Neutral
Volume Weighted Moving Average (20) 116.26 Sell
Hull Moving Average (9) 116.09 Sell