The Securities and Exchange Commission, or SEC, has just captured another outlaw. Chadd L. Evan of Fincastle Virginia has been charged with committing a fraudulent scheme. "free-riding" The financial equivalent of the dine-and -dash. Evans bought and sold stock without ever paying a dime.
Imagine entering a shop, selecting a product and leaving without paying. Imagine doing this at multiple stores with hundreds of thousands in products. Sounds unimaginable, right? This is exactly what Evans is accused of doing, but in the virtual world.
Evans, between July and October 2020, allegedly made several bogus transfers to other brokerage firms from his under-funded accounts. While he was aware that he didn't possess enough funds to cover the transfers, he continued to do so. Evans, according to the SEC's complaint, immediately started trading securities using the funds temporarily provided by brokerage firms, while the fraudulent transfer was pending.
What happens if the music stops, but there's nowhere to sit? Brokerages were left with the bill when the transfers failed to materialize and incurred the losses. Evans is accused of engaging in the scheme at five brokerage firms. He allegedly made false deposits worth over $280,000 and traded nearly $1 million.
Evans' trading was not profitable for the brokers. They were left to pick up the losses that he had incurred. Consider it a game of musical chairs in the financial world, where brokers were left standing at the end of the song.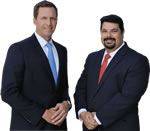 AD - Recover your investment losses! Haselkorn & Thibaut, P.A. is a national law firm that specializes in fighting ONLY on behalf of investors. With a 95% success rate, let us help you recover your investment losses today. Call now 1-888-784-3315 or visit InvestmentFraudLawyers.com to schedule a free consultation and learn how our experience can help you recover your investment losses. No recovery, no fee.
Evans has agreed to the entry of an order of final judgment without admitting the allegations or denying them. This, subject to court approval, will permanently bar him from violating Section 10(b), Securities Exchange Act of 1933 and Rule 10b-5, which prohibits fraud.
The judgment does not end there. Evans will also be banned from opening any kind of brokerage account until he has provided the brokerage firm a copy the SEC complaint and the final judgment. He would also be required to pay an additional $10,000 civil penalty.
This case serves as a reminder that finance is not an unregulated frontier. Like a vigilant deputy, the SEC is on constant alert, ready to take action against those who attempt to manipulate the system. While financial outlaws might try to get away with it, they'll eventually pay for their crimes.
This story is a warning to all. This is a warning to all of us not to be swayed by the lure of easy cash and the harsh truth that there are no free rides, especially in the financial world.
Jack Easton conducted the SEC investigation under the supervision and guidance of Kingdon Kase, Scott A. Thompson. Judson Mihok assisted the SEC under Gregory Bockin. Their unwavering pursuit of justice is a beacon for all who believe in integrity of the financial sector.