Ventas Inc. (NYSE: VTR) announced its quarterly cash dividend of $0.45 per share to all shareholders of record beginning July 14, 2020. The dividend for the second quarter represents a 43 percent reduction first quarter.
Ventas is a real estate trust that has a portfolio of senior housing, research, and healthcare properties in the US, Canada, and UK.
Like many companies, Ventas is pulling back because of Coronavirus. Many hedge funds appear to be dropping VTR stock. By the end of the first quarter of 2020, VTR was invested in a portfolio of 25 hedge funds compared to 29 a change of -14%.
Contents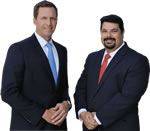 AD - Recover your investment losses! Haselkorn & Thibaut, P.A. is a national law firm that specializes in fighting ONLY on behalf of investors. With a 95% success rate, let us help you recover your investment losses today. Call now 1 888-628-5590 or visit InvestmentFraudLawyers.com to schedule a free consultation and learn how our experience can help you recover your investment losses. No recovery, no fee.
Is Ventas Stock A Buy (VTR)
Readers of AlphaBetaStock.com know we love income stocks and may want to know if Ventas stock is buy. Unfortunately, Ventas stock is not a buy for us right now because it is REIT. The coronavirus has and will destroy commercial real estate. Too many companies are not paying rents and going belly up. Investors would be wise to hold off buying any REITs or energy MLPs for a couple of months.
VTR Stock Recommendations
Jun-15-20 Downgrade Evercore ISI In-line → Underperform
Mar-25-20 Upgrade Raymond James Mkt Perform → Strong Buy $43
Mar-23-20 Downgrade BofA/Merrill Neutral → Underperform
Mar-10-20 Downgrade Jefferies Buy → Underperform $36
Feb-28-20 Upgrade Raymond James Underperform → Mkt Perform
1 Day VTR Moving Averages
Name Value Action
Exponential Moving Average (5) 38.51 Sell
Simple Moving Average (5) 39.15 Sell
Exponential Moving Average (10) 39.06 Sell
Simple Moving Average (10) 40.23 Sell
Exponential Moving Average (20) 38.10 Sell
Simple Moving Average (20) 38.94 Sell
Exponential Moving Average (30) 36.96 Sell
Simple Moving Average (30) 35.96 Sell
Exponential Moving Average (50) 36.30 Sell
Simple Moving Average (50) 33.57 Buy
Exponential Moving Average (100) 39.53 Sell
Simple Moving Average (100) 38.68 Sell
Exponential Moving Average (200) 46.63 Sell
Simple Moving Average (200) 51.18 Sell
Ichimoku Cloud Base Line (9, 26, 52, 26) 35.66 Neutral
Volume Weighted Moving Average (20) 38.56 Sell
Hull Moving Average (9) 38.55 Sell