As an investor, it's vital to stay informed about the latest developments in the financial world. One such recent incident involves a registered representative, Clifford Shirah, who has been accused of recommending unsuitable investments to a client. The client alleges that due to this inappropriate advice, they have suffered a loss of $49,000. Clifford Shirah is currently associated with Concourse Financial Group Securities, Inc., Cabot Lodge Securities LLC (CRD 159712) since November 20, 2019, and CL Wealth Management LLC (CRD 134922) since February 2, 2023.
With the dispute still pending, the client has turned to the Financial Industry Regulatory Authority (FINRA) for resolution. FINRA is a non-governmental organization that regulates member brokerage firms and exchange markets in the United States. Its primary role is to protect investors by maintaining the fairness of the U.S. capital markets. More information about FINRA can be found on their official website, https://finra.org.
Understanding the Role of FINRA in Dispute Resolution
FINRA operates one of the largest dispute resolution forums in the securities industry. It works to resolve monetary and business disputes between customers, brokerage firms, and individual brokers. If an investor feels they have been wronged, they can file a complaint with FINRA, which will then be reviewed and possibly taken to arbitration or mediation.
Recovering Losses with FINRA Arbitration
Investors who have suffered losses due to broker misconduct have the opportunity to recover their losses through the FINRA arbitration process. Arbitration, unlike litigation, is generally quicker, less expensive, and less complex. It involves a panel of impartial arbitrators who listen to both sides, review evidence, and then make a decision. This decision is final and binding.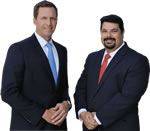 AD - Recover your investment losses! Haselkorn & Thibaut, P.A. is a national law firm that specializes in fighting ONLY on behalf of investors. With a 95% success rate, let us help you recover your investment losses today. Call now 1-888-784-3315 or visit InvestmentFraudLawyers.com to schedule a free consultation and learn how our experience can help you recover your investment losses. No recovery, no fee.
It's important to note that while FINRA can help recover losses, the process requires careful navigation. Investors must file a Statement of Claim, outlining their case, within six years from the event. The broker or firm can then respond, and both parties will have a chance to present their case before the arbitrators.
Seeking Legal Help
Given the complexities of the arbitration process, investors are often advised to seek legal counsel. An experienced securities arbitration attorney can help prepare the Statement of Claim, present evidence, and argue the case. They can provide vital assistance in navigating the arbitration process and increasing the chances of recovering losses.
It's crucial for investors to remember that not all investment losses are eligible for arbitration. Losses must have resulted from broker misconduct such as unsuitable investment advice, misrepresentation, or fraud. In the case of Clifford Shirah, the client alleges that the recommended investment was unsuitable, which is a valid reason to seek arbitration.
Investing involves risks, but that doesn't mean investors should bear losses resulting from broker misconduct. FINRA arbitration provides a way for investors to seek justice and possibly recover their losses. As the case with Clifford Shirah unfolds, it serves as a reminder of the importance of understanding your investments and knowing your rights as an investor.