On May 27, 2020, a customer dispute was settled involving Wells Fargo Clearing Services, LLC and their financial advisor Donald Rich. The claimant alleged that, beginning in 2018, his Financial Advisor failed to follow his instructions. The matter was settled without admitting any liability, with the parties agreeing to a sum of $20,000.00 to avoid further costs and time.
The Role of FINRA in Settling Disputes
The Financial Industry Regulatory Authority (FINRA), plays a crucial role in resolving disputes between investors and their brokers or brokerage firms. FINRA operates the largest securities dispute resolution forum in the United States, and its role is to ensure the fairness of the securities industry by protecting investors and maintaining market integrity.
FINRA's arbitration process allows investors to recover losses caused by broker misconduct. This misconduct can take many forms, such as unauthorized trading, failure to follow client instructions, misrepresentation, churning, or negligence. In this case, the claimant alleged that his financial advisor, Donald Rich, failed to follow his instructions. The dispute was settled, and the investor was able to recover $20,000.
Understanding the FINRA Arbitration Process
FINRA arbitration is a faster, simpler, and less formal process than litigation. It involves a panel of neutral, third-party arbitrators who listen to both sides of the dispute before making a decision. The decision of the arbitrators is final and binding, with limited rights of appeal.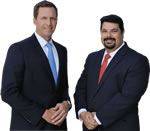 AD - Recover your investment losses! Haselkorn & Thibaut, P.A. is a national law firm that specializes in fighting ONLY on behalf of investors. With a 95% success rate, let us help you recover your investment losses today. Call now 1-888-784-3315 or visit InvestmentFraudLawyers.com to schedule a free consultation and learn how our experience can help you recover your investment losses. No recovery, no fee.
One of the major advantages of FINRA arbitration is its cost-effectiveness. The process is typically less expensive than going to court, and investors can choose to represent themselves or hire an attorney. Additionally, FINRA arbitration can be a quicker resolution to a dispute, with most cases being resolved within 14 months.
Recovering Losses Through FINRA Arbitration
Investors who have suffered financial losses due to the misconduct of their broker or brokerage firm can recover their losses through FINRA arbitration. The process begins when an investor files a claim detailing the nature of the dispute and the amount of damages sought. The brokerage firm or broker then has 45 days to respond to the claim.
While the arbitration process can be daunting, it is an effective way for investors to recover their losses. In 2019, FINRA reported that investors were awarded more than $64 million in arbitration cases. This highlights the crucial role of FINRA in protecting investors and maintaining the integrity of the securities industry.
In the case of the dispute involving Wells Fargo Clearing Services and Donald Rich, the investor was able to recover $20,000 through the FINRA arbitration process. This case serves as a reminder of the importance of understanding the rights and protections available to investors through organizations like FINRA.