In a recent development, a customer dispute has been filed against Christopher Scoffone, a broker with MML INVESTORS SERVICES, LLC (CRD 10409). The complainant alleges that Scoffone sold his existing stocks without authorization and replaced them with a new investment model. This unauthorized action has allegedly led to financial harm for the client, who is now seeking restitution.
The Dispute
The dispute, which commenced in 2023, revolves around the client's claim that Scoffone sold off his existing stocks without prior approval. He further alleges that Scoffone used the proceeds from the sale of these stocks to purchase a new investment model. The client claims that this action has resulted in financial damage and is demanding that his account be made whole. The estimated damage is around $30,000.
The case, internally known as #202307270118.N1010N, is currently pending. Scoffone, who has been with MML INVESTORS SERVICES, LLC since September 9, 2022, and serving as an Investment Advisor since January 5, 2023, has yet to respond to these allegations.
Recovering Losses with FINRA Arbitration
For investors who find themselves in similar situations, there is a way to recover losses through the Financial Industry Regulatory Authority (FINRA) arbitration process. This process allows investors to: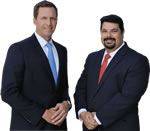 AD - Recover your investment losses! Haselkorn & Thibaut, P.A. is a national law firm that specializes in fighting ONLY on behalf of investors. With a 95% success rate, let us help you recover your investment losses today. Call now 1-888-784-3315 or visit InvestmentFraudLawyers.com to schedule a free consultation and learn how our experience can help you recover your investment losses. No recovery, no fee.
File a claim against the broker or brokerage firm
Present their case in front of an arbitration panel
Seek monetary damages
This process is often faster and less expensive than going through the traditional court system. It also provides a level of confidentiality that is not available in public court proceedings.
Investors who believe they have been wronged by their broker or brokerage firm are encouraged to consult with an attorney experienced in securities arbitration. They can guide you through the process and help you recover your losses.
Conclusion
Investment disputes can be complex and stressful. However, with the right information and guidance, investors can navigate through these challenges and potentially recover their losses. The case against Christopher Scoffone and MML INVESTORS SERVICES, LLC serves as a reminder to all investors to closely monitor their accounts and report any unauthorized transactions immediately.