U.S. District Court of Boston Orders Eric T. Landis $2.5 Million for Manipulation Plan
The U.S. District Court for Boston handed down a final judgment on December 5, 2020 against Eric T. Landis. He was a Virginia resident and controlled an entity. Landis was a repeat offender of market manipulation and ordered to pay more than $2.5 million as disgorgement. The court determined that the forfeiture order in a criminal case satisfied this amount.
Landis and his company, Ridgeview Capital Markets LLC had been subject to multiple injunctions by the District Court. The Securities and Exchange Commission had filed a lawsuit in November 2018 accusing Landis, of orchestrating an elaborate scheme to manipulate the trading of 97 small-cap stocks. Landis used various accounts, including Ridgeview, to place thousands of manipulative trading orders over three years.
In August 2019 the court imposed injunctions on Landis and Ridgeview to restrain their conduct. Landis was then sentenced in January 2020 as part of a criminal case. He was sentenced to a six-month jail term, two years' supervision, and a fine of $50,000. Landis was also ordered to forfeit $2,505,488 by the court. Landis pleaded guilty to securities fraud in January 2019.
Landis and Ridgeview both agreed to an end judgment in the SEC case. The Securities Act of 1932 and Securities Exchange Act of 1934 prohibit them permanently from violating any antifraud provisions. They are also prohibited from manipulating the market under the Exchange Act. Landis and Ridgeview are also prohibited from participating in or promoting any issuance, purchase offer or sale of securities, with the exception of Landis trading securities listed on national securities exchanges in his own name. The court has held them jointly-and-severally liable for disgorgement of $2,505,488, which has been deemed satisfied by the forfeiture order against Landis in the related criminal proceeding.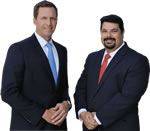 AD - Recover your investment losses! Haselkorn & Thibaut, P.A. is a national law firm that specializes in fighting ONLY on behalf of investors. With a 95% success rate, let us help you recover your investment losses today. Call now 1-888-784-3315 or visit InvestmentFraudLawyers.com to schedule a free consultation and learn how our experience can help you recover your investment losses. No recovery, no fee.
Landis was previously found guilty of criminal charges related to a previous market manipulation scheme in 2003, in a suit brought by the SEC.
Recover Investment Losses
Are you experiencing investment losses? Consult with a professional if you have experienced investment losses. investment fraud attorney. Haselkorn & Thibaut are a reputable legal firm that is known for their expertise with investment fraud cases. Their attorneys have extensive experience in securities litigation and arbitration and are dedicated to helping their clients get the justice and compensation that they deserve.
Haselkorn & Thibaut has an impressive 98% success rate, and recovers millions of dollars for investors.
You should act immediately if there is any suspicion that you may have been a victim of an investment fraud. Investment fraud lawyers will help you assess your situation, and determine how to best recover your losses. It is also worth noting, that no fees are charged if there is no recovery.
Contact Haselkorn & Thibaut today for a free consultation at 1-888-784-3315 or website at InvestmentFraudLawyers.com.
SEC: What You Need to Know
Securities and Exchange Commission is an American regulatory agency that supervises and enforces the securities laws. Its main mission is to safeguard investors, ensure fair and efficient markets and facilitate capital formation. The SEC accomplishes this through the regulation of securities offerings, the disclosure of accurate and complete data to the public by companies, the monitoring of the activities and compliance with securities law. The SEC is also responsible for maintaining the integrity of the market and preventing fraudulent activity, such as insider trades and market manipulation. SEC's goal is to increase transparency, confidence, and stability in the securities markets for the benefit of both investors and the economy.
More information can be found at