If you've been interested in cryptocurrencies, you've probably gone through a history of Bitcoin. Don't worry, we're not here to talk about basic stuff that you already know. For sure, it's obvious where new Bitcoins are coming from – they are coming from miners.
So, if you're completely new to this and you don't have a friend who could transfer some Bitcoins to you, how do you get them in your wallet? Obviously, if you are not a whale who is ready to spend millions of dollars on crypto, you want to look for places that allow splitting the original BTC into tiny pieces so you can collect them gradually, trade, or even pay for the morning coffee. Luckily, all that is made possible.
Below, you will find a list of Bitcoin service providers that you can use anytime and anywhere, with a low entry point (a.k.a. small budget).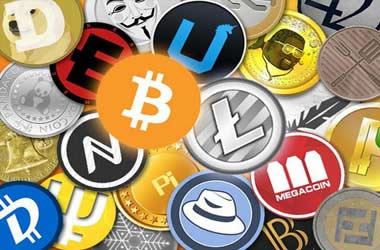 Wallets
As soon as you get into the Internet looking for a good wallet where to keep your BTC and other cryptocurrencies, you will encounter the buzzwords like custodian and non-custodian. What do they mean? It's simple. A custodian wallet is when you trust your funds to a centralized exchange like CEX.IO where you can buy Zilliqa and other cryptocurrencies. These exchanges are run by humans (yet). So, basically, you trust the security of your funds to them. You don't have to worry about cryptographic keys because they take care of all the hustle. All you have to do is to create an account with a strong password, just like in any other app that you use.
Conversely, a non-custodial wallet is a digital wallet to which only you have access. You need to maintain cryptographic public and private keys and know how to use them. You can use such a wallet for accessing services directly on a blockchain. This interface is a bit more advanced tech-wise. Non-custodial wallets are mostly automatic algorithms so if you've lost your key or the transaction went astray and didn't reach the recipient, there is nothing you can do because no one maintains that network in a personal order. It is just a machine.
ATMs
Bitcoin ATM is one of the things that brings cryptocurrencies closer to real life. Those are physical ATMs that you're used to for getting cash. But there's one twist. You won't be able to get any cash from these ATMs. Instead, they will give you Bitcoins! How are they going to do that if BTC isn't real? Well, they are issuing so-called paper wallets. On this piece of paper, you'll typically see an alphanumeric value (public and private key) and QR code. While buying Bitcoin with fiat money through an ATM is simple, convenient, and doesn't require you to share your personal information, there are drawbacks as well. This paper wallet is one of a kind. The problem is that it is not assigned to you. In other words, it's anonymous. So if you lose this piece of paper and someone else finds it, they will be able to use Bitcoins stored there and you won't be able to prove that they are yours. Also, there is no way to recover funds if you've lost the paper wallet or someone stole it from you.
Exchanges
Among Bitcoin service providers, crypto exchanges have become quite popular recently. The probable reason for that is that they provide a whole range of services instead of just one – to buy crypto. If using regulated exchanges, you can buy and sell crypto for fiat and vice-versa, you can trade these currencies in pairs, borrow, or hold while getting a regular interest percentage on top.
Faucets
Bitcoin faucets are a special new service that lets you get a taste of what it's like to have crypto on your account. The best part? You can get those coins for free. You just need to find a special faucet website, then complete simple tasks and get fractions of Bitcoins as a reward. Usually, they give rewards in Satoshi – that's a tiny bit of Bitcoin (1 BTC equals 100 million Satoshis). So, as you might have guessed, it's not a way to become a wealthy crypto enthusiast. Most likely, a typical reward will convert to a few dollars. Yet, it's fun, like playing your regular mobile app game, only with tangible rewards.
Free AlphaBetaStock's Cheat Sheet (No CC)!
+ Bonus Dividend Stock Picks
Debit cards
A kind of new fashion among payment providers and crypto exchanges. Turns out, you can get yourself a plastic debit card, like the one you use every day, issued by your bank. The difference is that this card will represent your crypto money balance. Don't worry, in countries where you can issue such cards, it's completely legal. The thing is that the actual transaction doesn't happen in crypto. Your custodian (crypto exchange, for example) holds a crypto pool. You request payment in, let's say, $20 equivalent. Meanwhile, in the backend, the exchange converts the corresponding amount of your crypto into dollars and sends dollars to the merchant. This process happens in milliseconds of time, so using these crypto debit cards in everyday life becomes extremely convenient.
Gift cards
These cards are convenient especially if you're traveling. YOu don't have to exchange local cash in every place you go. Simply buy a Bitcoin gift card and exchange it for services. LEt's explain a bit how it works. You go to a special website like gyft.com and choose the service you would like to get. PAy for it in cryptocurrency and take your gift card. Then go to a spot that accepts such gift cards and convert them to the service that you bought! This brings us closer to a cashless future that all avid bitcoiners are anticipating. What's more, such services are affordable and they don't carry high fees.
As you can see, there are numerous Bitcoin service providers that deliver quite a bunch of useful services. Before using them, you better make sure that this provider fits you the most in terms of convenience, fees, and legislation.