The securities mediation attorneys at the Investment Loss Recovery Group continue to probe and hound claims for former Transamerica Financial Advisors Inc. and Financial Advisor Bill Byrd (William D. Byrd a/k/a William Dean Byrd, FINRA CRD #1334634) customers for losses sustained from unsuitable investment strategies involving Oppenheimer Gold & Special Minerals Fund ("OPGSX") and similar investments. The investigation focuses on Mr. Byrd's sales practices as well as Transamerica Financial Advisor Inc.'s supervisory policies and procedures relating to the above investment positions and strategies.
Moneyfiles.org is researching reports of broker fraud by Byrd and other financial advisors.
H&T continues to maintain claims on behalf of clients who are former Transamerica Financial Advisors Inc. customers who utilized Oppenheimer Gold & Special Minerals Fund or similar securities. In many instances, the investments recommended as well as the overall investment strategies failed or were improperly implemented. The investment strategies recommended to former clients appear to place investors in a precarious position of either purchasing or holding unsuitable positions in OPGSX.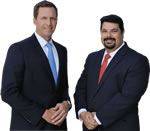 AD - Recover your investment losses! Haselkorn & Thibaut, P.A. is a national law firm that specializes in fighting ONLY on behalf of investors. With a 98% success rate, let us help you recover your investment losses today. Call now 1-888-784-3315 or visit InvestmentFraudLawyers.com to schedule a free consultation and learn how our experience can help you recover your investment losses. No recovery, no fee.
The sole purpose of this release is to investigate and locate witnesses who have experience or personal knowledge relating to the investments and investment strategies deployed by Mr. Byrd and Transamerica Financial Advisors Inc. to the extent the investments or investment strategies may have been unsuitable for certain public investor customers, became unsuitable over time, or if the recommendations to "hold" those investments were unsuitable recommendations. Current and former clients of Mr. Byrd and TransAmerica Financial Advisors Inc. who held OPGSX or similar investments and have information relating to the manner in which Mr. Byrd and the firm handled their investment transactions and investment strategies are encouraged to contact the attorneys of Haselkorn & Thibaut, P.A. at 1 (888) 628- 5590, or visit the firm's website.
About William Bill Byrd at Transamerica
Bill Byrd started in the securities industry in 1985.  Prior to TransAmerica Financial Advisors Inc., he worked for approximately six different prior firms including Pruco Securities, Merrill Lynch, and others.  In 2001, he joined Transamerica Financial Advisors Inc. where he remained employed in Tampa, Florida for fifteen years until 2016.  In 2016 he moved to Invest Financial Corporation in Tampa, Florida and later in 2016 moved to Capital Financial Services, Inc. in Tampa, Florida where he remains currently employed.
Mr. Byrd holds a FINRA Series 6, Series 7, Series 22, Series 63 and Series 65 license according to his FINRA Brokercheck report.  Since 2014, Mr. Byrd's FINRA Brokercheck report also discloses four customer disputes and one judgment/lien issue.  All four customer dispute matters include allegations involving unsuitable investment recommendations, and some include ignoring customer's changing circumstances and/or misrepresentations.
Free AlphaBetaStock's Cheat Sheet (No CC)!
+ Bonus Dividend Stock Picks