Imagine the scene. A Tennessee resident and Personalized Healthcare Solution, LLC, his now-defunct firm, are accused by the Securities and Exchange Commission of misappropriating investor money and selling fraudulent promissory bills. What caused this? Let's look at the details in this intriguing case.
Unraveling the Allegations
According to the SEC complaint, Clayton R. Thomas' company and he raised about $730,000 between February 2019 and June 2019. The pitch was simple: They would buy specific medical devices and install them in medical offices. These devices would generate a return on investment through the usage fees. Was everything as it seemed really true?
A Twisted Reality
It became apparent as the investigation progressed that Thomas and Personalized Healthcare Solution were not portraying the truth. SEC says that Thomas and Personalized Healthcare Solution had overstated significantly the price of medical devices, as well as fraudulently inflated the anticipated returns. It was like selling a goldmine dream when they only had a barren piece of land.
Thomas' complaint indicates that he was well aware that his investment was unlikely to be as profitable as he led the investor believe. The knowledge came from a previous experience where medical devices generated little or no return for another investor. This is similar to a restaurant serving a dish they know has been poorly reviewed.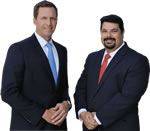 AD - Recover your investment losses! Haselkorn & Thibaut, P.A. is a national law firm that specializes in fighting ONLY on behalf of investors. With a 95% success rate, let us help you recover your investment losses today. Call now 1-888-784-3315 or visit InvestmentFraudLawyers.com to schedule a free consultation and learn how our experience can help you recover your investment losses. No recovery, no fee.
The Ultimate Betrayal
But the fraud didn't end here. Thomas is accused by the SEC of misappropriating investor funds to his own use. He pocketed his share of the difference between what the medical devices actually cost and what he represented to the investors. The investor was like someone who handed over a bag full of gold coins only to discover later that the bag was actually filled with pebbles.
Charges and Consequences
Thomas and Personalized Healthcare Solution have been charged with violating Section 17 (a) of Securities Act of 1933 and Section 10 (b) of Securities Exchange Act of 1935 and Rule 10b-5 thereof.
They have agreed to an order that permanently bars them from violating any of the provisions charged, without admitting or disputing the allegations.
Thomas' civil penalties, interest and disgorgement will be determined by the court at a future date.
The Investigation
Justin Delfino, a regional office Atlanta employee, led the SEC investigation. Peter Diskin and Justin Jeffries supervised it. Kristin Munahan will lead the litigation, while Graham Loomis supervises. The SEC also acknowledges the United States Secret Service Nashville Field Office's assistance in this case.
This case is a reminder that not all that shines is gold, particularly in the world of investing. This case is a warning to investors that they should do their research before investing their hard-earned cash.