HP stock (HPQ) shares ended yesterday's trading session at the 52-week high, gaining 5.5% since the start of the month. The stock has been on a bullish trend because of a buyout/takeover plan by Xerox (XRX).
Xerox recently raised the offer price for the acquisition of the company to $35 billion at the rate of $24 per share after it refused to sell at $22 per share in November 2019.
HP has not responded to the plan. HP recently stated, "HP added that it "wants its shareholders to have full information on the company's earnings and the value inherent in the company before responding."
Evercore ISI analyst Amit Daryanani thinks HP is planning not to entertain a buyout and to do a large stock repurchase instead.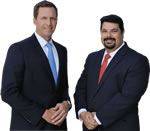 AD - Recover your investment losses! Haselkorn & Thibaut, P.A. is a national law firm that specializes in fighting ONLY on behalf of investors. With a 95% success rate, let us help you recover your investment losses today. Call now 1 888-628-5590 or visit InvestmentFraudLawyers.com to schedule a free consultation and learn how our experience can help you recover your investment losses. No recovery, no fee.
HP will announce its decision on Xerox on February 24, immediately after the publication of the quarterly report. Its shares grew by 3.21% last week, while the S&P 500 index rose by 1.33% for the same period.
Markets Today –
Investors are focused on the speech of Fed Chairman Jerome Powell in the US Senate, during which he generally confirmed the points made on Tuesday in the House of Representatives. Powell said the US economy continues to expand, and the labor market is growing: wages and the number of jobs are increasing, unemployment is at historically low levels.
However, Powell noted that the growth of US government debt is the problem. Yesterday, Philadelphia Fed Chairman Patrick Harker also commented on the monetary policy, noting that interest rates should be at the current level. This opinion coincides with the position of the majority of the Fed representatives.
After floating their names in July, President Donald Trump will nominate economists Judy Shelton and Christopher Waller to serve on the Federal Reserve Board. The Senate must approve Shelton and Waller. (Reuters)
January inflation data released in Germany today coincided with market expectations but overall turned out to be weak. It decreased by 0.6% MoM and increased by 1.7% YoY, still not reaching the target level. The European currency continues to be pressured by the spread of the coronavirus.
The positive data received on Wednesday about a decrease in the dynamics of the growth of morbidity gave way to negative news today. Chinese authorities have confirmed more than 15 thousand new cases of infection, which is mostly associated with a new calculation method. Nevertheless, the presence of such a severe number of previously unaccounted patients is alarming to investors.
The British pound is weakening today against its main competitors – the euro, the yen, and the US dollar. Investors are focused on the unexpected resignation of British Chancellor Sajid Javid.
According to British media reports, Prime Minister Boris Johnson insisted that Javid dismiss all his advisers and replace them with others, which the Chancellor considered an insult and therefore resigned. Now this position should be taken by the Chief Secretary to the Treasury Rishi Sunak.
It is noteworthy that in March, Javid was supposed to submit a draft of the first budget of Great Britain after Brexit, but now his successor will have to deal with it.
Oil quotes are trending down today. Crude oil prices are pressured by several factors – a sharp increase in patients count in China, yesterday's EIA report, and negative forecasts by the International Energy Agency (IEA).
Published on Wednesday, the EIA report recorded a sharp increase in US oil reserves by 7.459 million barrels. At the same time, gasoline stocks declined by 2.013 million, and stocks of distillates – by 0.095 million barrels. The IEA predicted a reduction in oil demand in Q1 2020 by 435K barrels per day.
HPQ Support and Resistance
HP stock has been dominated by "bullish" sentiment since November. The stock price has been consolidating/trading between 22.40 and 21. There is potential for further growth. Indicators are signally a strong bullish trend.
Resistance levels: 24.00.
Support levels: 21.50.
HP Stock Price Recommendations
Nov-11-19 Upgrade Evercore ISI In-line → Outperform $24
Oct-10-19 Downgrade Goldman Neutral → Sell $18 → $14
Oct-07-19 Downgrade Argus Buy → Hold
Oct-04-19 Reiterated Morgan Stanley Equal-Weight $21 → $20
Oct-04-19 Reiterated BofA/Merrill Underperform $17 → $16
Oct-04-19 Downgrade Loop Capital Buy → Hold $21 → $19
Sep-16-19 Downgrade UBS Buy → Neutral $26 → $20
Sep-09-19 Downgrade Bernstein Outperform → Mkt Perform $20
Aug-23-19 Reiterated Wells Fargo Market Perform $23 → $20
Aug-23-19 Reiterated UBS Buy $28 → $26
Aug-23-19 Reiterated Morgan Stanley Equal-Weight $23 → $21
Aug-23-19 Reiterated Citigroup Neutral $21 → $20
Aug-23-19 Reiterated BofA/Merrill Underperform $19 → $17
Aug-23-19 Reiterated Barclays Equal Weight $21 → $20
Aug-23-19 Downgrade Evercore ISI Outperform → In-line $23 → $19
Aug-20-19 Downgrade Citigroup Buy → Neutral $25 → $21
Aug-08-19 Initiated Barclays Equal Weight $21
Jun-20-19 Initiated Deutsche Bank Hold $20
Jun-06-19 Initiated Evercore ISI Outperform
May-14-19 Downgrade Wolfe Research Outperform → Peer Perform $25 → $21
HP Stock 1 Day Moving Averages
Name Value Action
Exponential Moving Average (5) 22.10 Buy
Simple Moving Average (5) 22.04 Buy
Exponential Moving Average (10) 21.91 Buy
Simple Moving Average (10) 21.77 Buy
Exponential Moving Average (20) 21.69 Buy
Simple Moving Average (20) 21.77 Buy
Exponential Moving Average (30) 21.47 Buy
Simple Moving Average (30) 21.50 Buy
Exponential Moving Average (50) 21.04 Buy
Simple Moving Average (50) 21.03 Buy
Exponential Moving Average (100) 20.40 Buy
Simple Moving Average (100) 19.66 Buy
Exponential Moving Average (200) 20.22 Buy
Simple Moving Average (200) 19.71 Buy
Ichimoku Cloud Base Line (9, 26, 52, 26) 21.69 Neutral
Volume Weighted Moving Average (20) 21.78 Buy
Hull Moving Average (9) 22.28 Buy