Stanley Black & Decker (SWK) stock is trading up over 2 percent today and 21% in the last three months. Although the coronavirus initially hurt the SWK, home projects caused a surge for hand tools because of the virus. Thus the massive climb in SWK stock prices. Investors that are looking to invest in a dividend stock should look at SWK stock.
What is Stanley Black & Decker?
Based in Connecticut, Stanley Black & Decker, Inc, is a global industrial manufacturer and a dominant leader in hand tools, power tools, and items. Stanley Works started 1843 as a small hardware shop and merge with Black and Decker in 2010 to form the current company. In addition to leading in hand tools, the company is second in the world in engineered fastening and commercial electronic security.
How Healthy is Stanley Black & Decker as Company?
Stanley Black & Decker has struggled to start 2020, due to the coronavirus outbreak. SWK's first-quarter adjusted EPS declined by 15.5% from the same quarter of 2019. Unfortunately, Both revenue declined 6%, as well as organic growth, fell 7%.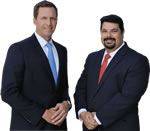 AD - Recover your investment losses! Haselkorn & Thibaut, P.A. is a national law firm that specializes in fighting ONLY on behalf of investors. With a 95% success rate, let us help you recover your investment losses today. Call now 1 888-628-5590 or visit InvestmentFraudLawyers.com to schedule a free consultation and learn how our experience can help you recover your investment losses. No recovery, no fee.
Stanley Black & Decker pulled its guidance for the year because of the uncertainty regarding the ongoing coronavirus pandemic impact. Despite its business pressure from the coronavirus, SWK will remain highly profitable, thanks to its operational efficiency. Recently the company announced a $1 billion cost-reduction plan with a majority happening in 2020. This will help the company continue raising its dividend.
What about Stanley Black & Decker (SWK) Dividend?
Stanley Black & Decker (SWK) has increased its dividend for 52 consecutive years. Very few companies can say that. The current dividend is $2.76 (1.94%) This indicates the dividend is secure, with the flexibility to maintain the dividend even if earnings temporarily decline.
SWK Stock Price Recommendations
Jun-25-20 Upgrade Wolfe Research Peer Perform → Outperform $159
May-28-20 Initiated Credit Suisse Neutral $125
May-12-20 Downgrade BofA/Merrill Buy → Neutral $120
Feb-19-20 Initiated Citigroup Buy $205
SWK Stock Pivots
| | | | | | |
| --- | --- | --- | --- | --- | --- |
| Pivot | Classic | Fibonacci | Camarilla | Woodie | DM |
| S3 | 77.42 | 108.27 | 130.9 | 93.15 | — |
| S2 | 108.27 | 120.06 | 133.72 | 108.36 | — |
| S1 | 123.83 | 127.34 | 136.55 | 124 | 131.48 |
| P | 139.12 | 139.12 | 139.12 | 139.21 | 142.95 |
| R1 | 154.68 | 150.91 | 142.21 | 154.85 | 162.32 |
| R2 | 169.97 | 158.19 | 145.04 | 170.06 | — |
| R3 | 200.82 | 169.97 | 147.86 | 185.7 | — |
SWK Stock 1 Day Moving averages
| | | |
| --- | --- | --- |
| Name | Value | Action |
| Exponential Moving Average (5) | 141.64 | Buy |
| Simple Moving Average (5) | 140.7 | Buy |
| Exponential Moving Average (10) | 139.97 | Buy |
| Simple Moving Average (10) | 139.66 | Buy |
| Exponential Moving Average (20) | 137.76 | Buy |
| Simple Moving Average (20) | 137.55 | Buy |
| Exponential Moving Average (30) | 135.45 | Buy |
| Simple Moving Average (30) | 137.67 | Buy |
| Exponential Moving Average (50) | 131.86 | Buy |
| Simple Moving Average (50) | 129.28 | Buy |
| Exponential Moving Average (100) | 130.61 | Buy |
| Simple Moving Average (100) | 120.74 | Buy |
| Exponential Moving Average (200) | 134.02 | Buy |
| Simple Moving Average (200) | 139.57 | Buy |
| Ichimoku Cloud Base Line (9, 26, 52, 26) | 138.27 | Neutral |
| Volume Weighted Moving Average (20) | 137.01 | Buy |
| Hull Moving Average (9) | 142.1 | Buy |