It is setting out to be another BULL day for the markets at the S&P 500 futures are up 35 points. Several positive things are pushing the market higher. Moderna said coronavirus trials could begin as early as Thanksgiving, and the White House is preparing a $1 Trillion infrastructure spending plan. The most significant driver is the Federal Reserve, which continues to prop up the economy by purchasing corporate bonds and ETFs and infusing money everywhere.
This is happening media has exaggerated the resurgence and outbreak of the coronavirus, but when you comb through the data, you don't seem to tell the whole story.
Curbing the resurgence of vaccines or an outright shutdown will support a future rally in the S & P 500 index, but not both.
The number of new daily infections in the US remains stubbornly higher than in the rest of the world, but it seems that these fears may be exaggerated.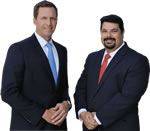 AD - Recover your investment losses! Haselkorn & Thibaut, P.A. is a national law firm that specializes in fighting ONLY on behalf of investors. With a 95% success rate, let us help you recover your investment losses today. Call now 1 888-628-5590 or visit InvestmentFraudLawyers.com to schedule a free consultation and learn how our experience can help you recover your investment losses. No recovery, no fee.
Looking at the global decline and increase in testing, the data tell a promising story. Still, fears of a new outbreak of the food-borne disease in China and other countries spooked investors over the weekend. China reported more than 80 new cases on Monday, some of which were linked to Beijing's food market, and China's food safety agency said.
When the virus was at its worst in February, there were thousands of new cases, but the number has recently dropped to zero.
Authorities acted quickly to contain the outbreak, and all those infected were immediately tested and isolated. Also, the authorities encouraged market-goers to report directly to the investigation.
The big question now will be whether this is the beginning of a broader outbreak in Beijing and whether China has learned from its experience and done what it needs to limit its spread. In the US, the New York Times "heatmap shows that nine states have high rates of cases, and eight others are stable but rising, such as Puerto Rico. On the other hand, 19 states and Washington DC have declining infection rates, and five of those states have very low rates.
Despite dramatic media headlines, countries, where infections are on the rise, do not experience the second wave of infections. So far, more states are seeing improvements than those struggling with rising interest rates.
Numbers were low at first in some states, but have only recently begun to rise, and some are still experiencing the first wave of new cases. He also pointed out that despite the recent increase in daily infections, mortality continues to fall.
This is a positive development and could signal increased testing and better management of the disease in the United States. This tells us that we are learning and adapting to a more complex and complex disease, and not just to a disease with a single cause.
European nationals, several countries, have agreed to resume cross-border travel for European citizens. However, the governments involved, including France, Germany, Italy, Greece, and Spain, have declared that they are taking preventive measures. If people from different countries start mixing, this could trigger an increase in infections. We will also want to keep an eye on Europe's daily cases and the potential for further outbreaks in the future.
As investors digest pandemic news from around the world, they can expect increased short-term volatility. The result will be crazy market swings, up and down, which will also lead to volatility in the stock market.
Investors need to see what countries learn from this spring's first outbreak, and the only way to do so is to accumulate new infections in different areas. They want the number of cases to continue to fall in the long term, but they want the trend of infections to stay, so they will want that.
Authorities everywhere know how to stem the coronavirus's resurgence, but it will take some time before health officials respond correctly.
Wall Street's asset managers must feel that containment is possible, making all the difference in the market. If there is no vaccine ready for mass distribution, this is a necessary step, but not the only one.
Fear of the unknown will prevail, which will lead to an improvement in mood, but not necessarily in the long run.
Then a positive vaccine update will add fuel to the fire and fuel the rally, and the impact of these measures will continue to support the S & P 500 index.