In a recent turn of events, a customer dispute involving Wells Fargo Clearing Services, LLC was settled, with the claimant alleging that his Financial Advisor, Donald Rich, failed to follow his instructions from 2018 onwards. The settlement amount agreed upon by both parties was $20,000.00, as per the details provided on FINRA's BrokerCheck.
Details of the Dispute
The claimant, in this case, alleged that his financial advisor, Donald Rich, failed to follow his instructions starting in 2018. The specific nature of these instructions has not been disclosed. However, it was significant enough to lead to a customer dispute with Wells Fargo Clearing Services, LLC.
Donald Rich, who has been associated with Wells Fargo Clearing Services, LLC since October 25, 2013, was the financial advisor in question. The dispute was settled on May 27, 2020, without admission of any liability from any of the parties involved. The settlement amount was agreed upon to avoid further costs and time.
What is FINRA?
The Financial Industry Regulatory Authority (FINRA) is a non-governmental organization that regulates member brokerage firms and exchange markets in the United States. FINRA is the successor to the National Association of Securities Dealers, Inc. (NASD) and the member regulation, enforcement, and arbitration operations of the New York Stock Exchange.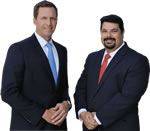 AD - Recover your investment losses! Haselkorn & Thibaut, P.A. is a national law firm that specializes in fighting ONLY on behalf of investors. With a 95% success rate, let us help you recover your investment losses today. Call now 1-888-784-3315 or visit InvestmentFraudLawyers.com to schedule a free consultation and learn how our experience can help you recover your investment losses. No recovery, no fee.
Recovering Losses with FINRA Arbitration
FINRA arbitration is a faster, less expensive alternative to litigation for investors seeking to recover losses. Investors who believe they have been wronged by their brokers or brokerage firms can file a claim with FINRA, and the dispute will be resolved through arbitration rather than in court.
Arbitration is a process where one or more arbitrators, who are neutral third parties, hear all sides of the issues as presented by the parties, study the evidence provided, and then make a decision. The decision made by the arbitrators is final and binding, subject to a very limited review by a court.
Investors who have suffered losses due to the misconduct of brokers or brokerage firms should consider FINRA arbitration as a viable option to recover their losses. This recent case of the settlement between the claimant and Wells Fargo Clearing Services, LLC is a prime example of how disputes can be resolved efficiently through this process.
It's essential for investors to understand their rights and the procedures for filing a claim. FINRA provides resources and tools to assist investors in filing claims and navigating the arbitration process. Investors should also consider seeking the advice of an attorney experienced in securities arbitration to ensure their rights are adequately protected.