Recent events have once again brought to light the importance of ethical practices in the financial industry. A customer dispute that was settled on June 10, 2020, has highlighted the alleged unethical sales tactics, misrepresentation, omission of information, misleading advice, and deceptive practices employed by a representative of MML Investors Services, LLC. The alleged misconduct, which began in 2019, was said to have amounted to theft.
The customer who raised the dispute was awarded $45,000, a significant amount that underscores the severity of the allegations. The representative involved in the case, Charles Evan, was previously associated with MML Investors Services, LLC from March 25, 2017, to November 13, 2019. He was also associated with the Capital Planning Group of Massachusetts, Inc. from February 2, 2010, to December 31, 2019.
FINRA's Role in Protecting Investors
The Financial Industry Regulatory Authority (FINRA) plays a crucial role in protecting investors and maintaining the integrity of the financial markets. Through its BrokerCheck system, FINRA provides investors with a way to research the professional backgrounds of current and former FINRA-registered brokerage firms and brokers.
BrokerCheck reports for brokers and brokerage firms include information such as employment history, regulatory actions, investment-related licensing information, arbitrations, and complaints. This information can help investors make informed decisions about who to entrust with their investments.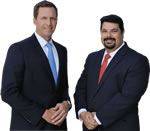 AD - Recover your investment losses! Haselkorn & Thibaut, P.A. is a national law firm that specializes in fighting ONLY on behalf of investors. With a 95% success rate, let us help you recover your investment losses today. Call now 1-888-784-3315 or visit InvestmentFraudLawyers.com to schedule a free consultation and learn how our experience can help you recover your investment losses. No recovery, no fee.
Recovering Losses through FINRA Arbitration
When disputes arise between investors and brokers or brokerage firms, FINRA provides a forum for arbitration. This process is often faster and less expensive than litigation, and it can result in investors recovering losses caused by broker misconduct.
Arbitration involves a neutral third party or parties (the arbitrator or arbitration panel) reviewing the evidence presented by both sides and making a decision. The decision of the arbitrator or panel is final and binding.
Investors who believe they have been wronged by their broker or brokerage firm should consider pursuing arbitration through FINRA. In many cases, this process can result in significant monetary awards, as demonstrated by the recent case involving MML Investors Services, LLC.
Conclusion
The recent dispute involving MML Investors Services, LLC serves as a reminder of the potential risks involved in investing. However, it also highlights the protections available to investors through FINRA and its arbitration process. Investors who believe they have suffered losses due to broker misconduct should consider seeking redress through FINRA arbitration.