A recent case involving a customer dispute highlights the potential risks and challenges that investors face in the financial market. The claimant, who has been purchasing GWG products since 2011, has found himself in a difficult situation following GWG's filing for Chapter 11 bankruptcy as a debtor in possession in April 2022.
The claimant has now filed a claim against Respondent Arque for a number of causes of action, including but not limited to breach of fiduciary duty, breach of contract, negligence, and violation of various state and federal securities laws. The claimant has also filed this claim against Respondents Kuwabara, Ning, and Scanlon for control person liability. The total claim amounts to a staggering $1,700,000.00, with the claimant receiving $230,208.89.
Respondents Deny All Allegations
Despite the serious allegations made by the claimant, the respondents, including Audrey Kuwabara of ARQUE CAPITAL, LTD., have denied all allegations in their entirety. They maintain that the claimants' claims are without merit. The case is currently under review, with the case number 22-01967.
Investors Recovering Losses with FINRA Arbitration
While this case is still ongoing, it brings to light the importance of investor protection and the role of the Financial Industry Regulatory Authority (FINRA) in ensuring this. Investors who find themselves in similar situations can consider pursuing a FINRA arbitration to recover their losses. FINRA is a non-governmental organization that regulates member brokerage firms and exchange markets, striving to ensure the fairness and honesty of the securities industry.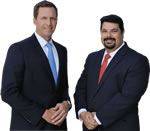 AD - Recover your investment losses! Haselkorn & Thibaut, P.A. is a national law firm that specializes in fighting ONLY on behalf of investors. With a 95% success rate, let us help you recover your investment losses today. Call now 1-888-784-3315 or visit InvestmentFraudLawyers.com to schedule a free consultation and learn how our experience can help you recover your investment losses. No recovery, no fee.
FINRA arbitration is an alternative dispute resolution mechanism, which is typically faster and less expensive than traditional litigation. It involves a neutral third party, known as an arbitrator, who listens to both sides of the dispute and then makes a decision. The decision made by the arbitrator is final and binding.
It's important to note that investors can choose to be represented by an attorney during the arbitration process. This can be beneficial as an attorney can help navigate the complexities of securities laws, and can help present the case in the most effective manner.
While the process of recovering losses can be challenging, FINRA arbitration provides a viable avenue for investors to seek justice. The recent case involving GWG products and ARQUE CAPITAL, LTD. serves as a reminder of the potential risks in the financial market, and the importance of having robust mechanisms in place to protect investors.
Investors are encouraged to regularly check their broker's records via FINRA's BrokerCheck, a free tool that provides information on a broker's employment history, regulatory actions, and investment-related licensing information, among other facts. It is a crucial step in ensuring the credibility and reliability of the broker or brokerage firm.