In a ground-breaking case that has sent shockwaves through the cryptocurrency industry, the U.S Securities and Exchange Commission (SEC) has finally brought the hammer down on crypto asset trading platform, Bittrex Inc., its former CEO, William Shihara, and its foreign affiliate, Bittrex Global GmbH. This landmark case, which has been brewing since April 17, 2023, culminated in a final judgment against the defendants on August 15, 2023.
The Charges and Allegations
The SEC's bone of contention with Bittrex was its alleged operation as an unregistered national securities exchange, broker, and clearing agency. The regulatory body also took issue with William Shihara, accusing him of being the puppet master behind Bittrex's violations. The foreign affiliate, Bittrex Global, wasn't left out of the fray, as it was charged with failure to register as a national securities exchange.
Digging deeper into the nitty-gritty of the allegations, the SEC claimed that Bittrex, by offering services to U.S. investors in connection with crypto assets, was in essence acting as an unregistered broker, exchange, and clearing agency. According to the SEC, these crypto assets were offered and sold as securities.
The plot thickened when it was alleged that Bittrex and Shihara instructed issuers seeking to have their crypto assets traded on Bittrex's platform to erase certain "problematic statements" from public channels. These statements, Shihara believed, would raise red flags for regulators like the SEC, potentially leading to an investigation into whether the crypto asset was offered and sold as a security.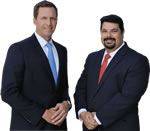 AD - Recover your investment losses! Haselkorn & Thibaut, P.A. is a national law firm that specializes in fighting ONLY on behalf of investors. With a 95% success rate, let us help you recover your investment losses today. Call now 1-888-784-3315 or visit InvestmentFraudLawyers.com to schedule a free consultation and learn how our experience can help you recover your investment losses. No recovery, no fee.
The Fallout and Settlement
In a bid to stem the tide, Bittrex announced plans to shut down its trading platform in the United States and filed for bankruptcy in Delaware on May 8, 2023. However, this move did little to deter the SEC.
As part of the settlement, Bittrex and Shihara have been permanently barred from violating Sections 5, 15(a), and 17A of the Securities Exchange Act of 1934. Bittrex Global has also been enjoined from violating Section 5 of the same Act.
But the sting in the tail comes in the form of a hefty financial penalty. Bittrex and Bittrex Global are to cough up a combined total of $24 million. This comprises $14.4 million in disgorgement, $4 million in prejudgment interest, and a civil penalty of $5.6 million.
The SEC's Role and Future Implications
The SEC's dogged pursuit of this case, spearheaded by a dedicated team from the Division of Enforcement's Crypto Assets and Cyber Unit and the New York Regional Office, sends a clear message to the crypto industry. The regulatory body is committed to ensuring that all players in the crypto space adhere strictly to established securities laws.
This landmark case serves as a stark reminder that the wild west days of the crypto industry are over. The SEC has drawn a line in the sand, signaling that it won't turn a blind eye to violations of securities laws. As the dust settles on this case, one thing is clear – the crypto industry can no longer afford to play fast and loose with securities regulations.