The Securities and Exchange Commission (the "Commission") has recently filed a complaint against Schad E. Brannon, James E. Franklin, and Benjamin F. Daniels et al. The Commission alleges that the defendants have defrauded thousands of investors of at least $49 million through a fraudulent securities offering. The operation began in March 2021 and has been ongoing since then.
The defendants are accused of unlawfully promoting the unregistered, fraudulent offering of so-called "node software licenses" through Digital Licensing Inc. (d/b/a "DEBT Box"). The defendants, through various means such as YouTube videos, websites, social media posts, and live investor events, promised investors that these licenses would allow them to "mine" at least eleven separate crypto assets. These assets were supposedly supported by "real projects tied to real assets."
However, the Commission alleges that these representations are false. In reality, the eleven digital asset tokens supposedly being "mined" by the node software licenses cannot be mined and never were mined. Each of the eleven DEBT Box tokens is a BEP-20 token created on the Binance Blockchain ("BNB Chain"), which allows a user to instantly create a specified number of tokens.
Furthermore, the "real projects" and "real assets" that the defendants claim support the value of these tokens are a sham. The underlying businesses supposedly propping up the tokens' value do not have the capabilities or revenues that the defendants represented to investors.
Moreover, instead of using the investor funds generated from the sale of the node software licenses to support these underlying businesses, the defendants allegedly misappropriated the funds for their own personal gain. This includes buying luxury vehicles and homes, taking lavish vacations, and showering themselves and their friends with cash.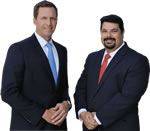 AD - Recover your investment losses! Haselkorn & Thibaut, P.A. is a national law firm that specializes in fighting ONLY on behalf of investors. With a 95% success rate, let us help you recover your investment losses today. Call now 1-888-784-3315 or visit InvestmentFraudLawyers.com to schedule a free consultation and learn how our experience can help you recover your investment losses. No recovery, no fee.
The fraudulent, unregistered securities offering continues to expand. The defendants have recently announced they will be offering at least two new node software licenses backed by new, presumably illusory, businesses. In addition, certain defendants have recently launched a spin-off offering, the FAIR Project, differing from DEBT Box only in name.
In the past two months, certain defendants have taken steps to evade law enforcement. DEBT Box has stated that it is in the process of moving its operations to the United Arab Emirates for the express purpose of evading the federal securities laws.
On June 14, 2023, Defendant Jacob ("Jake") Anderson stated in a promotional video posted on YouTube that "we have moved all of [DEBT Box's] operations to Abu Dhabi" and claimed that DEBT Box is "under the jurisdictional control of Abu Dhabi, not the SEC." Furthermore, on June 26, 2023, Defendant iX Global, LLC began closing its bank accounts in the United States and has since removed over $720,000 in investor funds from those bank accounts.
Investors Recovering Losses with Finra Arbitration
Investors who have suffered losses due to this alleged fraudulent securities offering may have recourse through Finra arbitration. Finra, the Financial Industry Regulatory Authority, provides a forum for investors to resolve disputes with their brokers or brokerage firms. Investors may be able to recover their losses through this arbitration process.
Finra arbitration is often a faster, less expensive, and more efficient way to resolve disputes than traditional litigation. The process is confidential and the decisions are final and binding. Investors who believe they have been defrauded should consider pursuing Finra arbitration to recover their losses.
Investors should consult with an attorney or a financial professional to understand their rights and potential remedies. It is also important to act quickly, as there may be time limits for filing a claim.