The Securities and Exchange Commission, or SEC, has settled a case of fraud against Long Deng, formerly the CEO of iFresh, Inc. Deng accepted the settlement without admitting to or denying any of the allegations. He must pay disgorgement, prejudgment interests, and a civil penalty of $90,000. For a five-year period, he is prohibited from serving as an officer or director in a public company.
The Allegations Against iFresh & Deng
The SEC claims that iFresh has repeatedly submitted financial statements with materially incorrect information. According to the SEC, this was due to a failure of fully disclosing related party transactions that were attributed to Deng from August 10, 2016, through August 13,2020.
Imagine a company that fails to disclose multiple transactions with entities connected to the CEO and his brother. The SEC claims that iFresh committed this crime. During the period from 2016 to 2020, iFresh allegedly misstated its financial statements every year.
Unreported transactions and misrepresentation
iFresh accounts receivable between 2017 and 2020 allegedly accounted for 18%-54% of the total. Picture a pie chart of iFresh's accounts receivable during this period – a slice representing between 18% and 54% of the pie would be shaded as undisclosed related party transactions.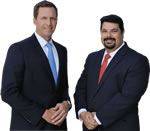 AD - Recover your investment losses! Haselkorn & Thibaut, P.A. is a national law firm that specializes in fighting ONLY on behalf of investors. With a 95% success rate, let us help you recover your investment losses today. Call now 1-888-784-3315 or visit InvestmentFraudLawyers.com to schedule a free consultation and learn how our experience can help you recover your investment losses. No recovery, no fee.
The complaint also alleges that iFresh has failed to disclose payments of over $12 million to a company owned Deng's younger brother between 2016 and 2021. This is a staggering $12 million in payments that investors were not aware of.
Finaly, the SEC claims that iFresh misrepresented the information regarding iFresh's transactions with related parties, thereby denying investors the full scope of iFresh's business interests. The SEC says that this is similar to a magician's trick, which distracts the audience (investors).
Deng's Settlement
Deng consented, without admitting to or denying SEC allegations, to the entry a final judgement. He agreed to be permanently prohibited from Section 17(a), Section 10(b), and Rule 10b-5 of the Securities Exchange Act of 1935, as well as Section 10(b), of the Securities Act of 1932.
Deng also agreed:
Disgorgement of $44,706 and interest on prejudgment
Pay a civil penalty up to $90,000.
For a minimum of five years, be barred from serving as a director or officer of any publicly traded company
The Litigation continues
The litigation against iFresh has not yet been concluded. Ruta Dudenas, Ann Tushaus and Amy S. Cotter, of the Chicago Regional Office, conducted the SEC investigation. Ariella O. Guardi conducts the litigation.
Deng has reached a settlement but the story of iFresh and its alleged fraudulent practices is far from being over.