The Securities and Exchange Commission, or SEC, has stopped a $60,000,000 cannabis offering fraud orchestrated Integrated National Resources Inc. The duo is accused of using the majority ($16,2 million) to make Ponzi payments and enrich themselves.
The Deception
Imagine being guaranteed a return of 36 percent on your investment. Hirschmann and Williams made this promise to investors. The claim was that the money raised would be spent on expanding WeedGenics' facilities and would result in high returns. In reality, it was a smoke-and-mirrors stunt. The two never owned or operated any establishments. The whole thing was a hoax.
Where did the money of investors go? In the complaint, Hirschmann and Williams claim that they transferred money to multiple accounts after receiving the funds for their personal use. This includes entertainment, jewelry and luxury cars as well as residential real estate. The money was also used to enrich themselves and others.
Eluding Detection
What about avoiding detection? Hirschmann, the face of the business, used a fake name Max Bergmann in all his communications with investors. Williams, Vice President of the Company, used investor funds to fund his public career as a rapper known as "BigRigBaby."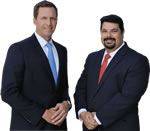 AD - Recover your investment losses! Haselkorn & Thibaut, P.A. is a national law firm that specializes in fighting ONLY on behalf of investors. With a 95% success rate, let us help you recover your investment losses today. Call now 1-888-784-3315 or visit InvestmentFraudLawyers.com to schedule a free consultation and learn how our experience can help you recover your investment losses. No recovery, no fee.
SEC's intervention
The SEC intervened to obtain an emergency order that would stop this ongoing Ponzi scheme and alleged offering fraud. The court granted SEC urgent relief against INR and other relief defendants. The court granted the SEC emergency relief against INR, Hirschmann, Williams, and several relief defendants. On June 2, 2023 a hearing will be held to determine whether a preliminary order and permanent receiver should be issued.
Charges and penalties
In its complaint filed in federal district court in California's Central District, the SEC accuses the defendants of violating antifraud provisions of Section 17 (a) of Securities Act of 1933, Section 10 (b) of Securities Exchange Act of 1974 and Rule 10b-5 thereof. The SEC is seeking permanent injunctions as well as conduct-based injunctions. It also wants civil penalties and barring of officers and directors. The SEC also seeks disgorgement and prejudgment interests from the named defendants.
Main Street Investors Protected
Investor.gov offers a wealth of resources for protecting investors.
Finola H. Manvelian is the supervisor of Finola H. Nowlin, who conducted the SEC investigation. Daniel S. Lim will lead the litigation, with Gary Y. Leung supervising.