The Securities and Exchange Commission has taken bold action to protect investors by halting a fraudulent scheme that involved crypto asset securities. The SEC secured a temporary assets freeze, a restraint order, and other urgent relief measures against Utah-based Digital Licensing Inc. and its four principals along with thirteen other defendants. But what does all this mean? How did we arrive here?
View of the Accused
Digital Licensing Inc. is a company operating under that name. "DEBT Box," It is located in Draper. Jason Anderson and his brother Jacob Anderson are the company's four main principals. Schad Brannon and Roydon Nelson round out the team. The four principals of the company are Jason Anderson, his brother Jacob Anderson, Schad Brannon, and Roydon Nelson.
The Alleged Scheme
According to the SEC complaint, defendants started a scheme to sell unregistered security they called "node licenses." The licenses were advertised through social media, hundreds of videos online, and investor events. They claimed that the licenses would produce various crypto assets tokens via crypto mining. The defendants also claimed that tokens would be valued at a higher level if revenue-generating companies in various sectors were involved. This, they said, would result in substantial gains for investors.
But the SEC says that these licenses for nodes were a fraud. The SEC claims that DEBT Box created the entire supply of tokens instantly using code in a blockchain. This hid the true nature and purpose of the scheme. The complaint alleges DEBT Box and its principals, as well as other defendants, lied about revenues of businesses that were allegedly driving the value tokens.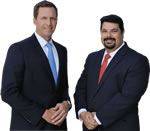 AD - Recover your investment losses! Haselkorn & Thibaut, P.A. is a national law firm that specializes in fighting ONLY on behalf of investors. With a 95% success rate, let us help you recover your investment losses today. Call now 1-888-784-3315 or visit InvestmentFraudLawyers.com to schedule a free consultation and learn how our experience can help you recover your investment losses. No recovery, no fee.
The Charges
Total of 18 defendants were charged with participating in unregistered security offerings under Sections 5, 5(a), and 5(c) of Securities Act of 1933. DEBT Box as well several individuals have been charged with violating federal securities laws, Section 17(a), Section 10(b), Rule 10b-5 and Section 10b-5. In addition, several individuals and entities have been charged with acting as unregistered broker.
Unregistered security offerings: 18 defendants
Violations against anti-fraud provisions: DEBT Box (Jason Anderson, Jacob Anderson), Brannon, Nelson Franklin Western Oil and Bowen
Acting as unregistered brokers: Jason Anderson, Jacob Anderson, Brannon, Nelson, Bowen, Mark Schuler, Benjamin Daniels, Joseph Martinez, Travis Flaherty, Brendon Stangis, Matthew Fritzsche, B & B Investment Group, LLC, and iX Global, LLC
The aftermath
The SEC has asked for permanent injunctive measures, civil penalties and the return alleged ill gotten gains. Judge Robert J. Shelby of U.S. District for the District of Utah imposed a temporary injunction, an asset-freeze, and various relief measures. He also appointed Josias N. Dewey of the law firm Holland & Knight LLP as a temporary receiver over DEBT Box to marshal assets for the benefit of investors.
The SEC is continuing its investigation. Investors who think they may have been affected by DEBT Box can contact the receiver or visit their website.
This case is a warning to those who are considering investing in crypto-asset securities or unregistered offerings. The SEC urges investors to exercise caution, and be aware of any red flags that indicate an unregistered offer may be a fraud.