Imagine that it is June 29, 2023. The Securities and Exchange Commission, or SEC, is in the news for reasons other than its usual regulatory duties. They're going on offense this time by filing insider-trading charges against two people. Who are the defendants? Steven Teixeira was the Chief Compliance officer of an international company that processes payments. Jordan Meadow represented a New York brokerage firm. But how did these two get themselves into this mess? Answer is a tale of alleged deceit and betrayal.
The Alleged Scheme
Imagine you are working at home during the COVID-19 Pandemic. Your laptop is filled with nonpublic, sensitive information about possible mergers and acquisitions by public companies. Imagine that your boyfriend in this instance, Teixeira, has allegedly gained access to this information, without your knowledge. This is what the SEC claims happened.
Teixeira did not stop with just accessing information. He allegedly used the information to buy call options for several issuers, before the deals were made public. But what good is a hidden secret if it can't be shared with friends? Teixeira was accused of passing on his secret to friends Meadow included, so that they could also trade this information. What kind of audacity is this?
Profits and Penalties
What's the reward for this risky decision? According to the SEC, Teixeira made illicit profits of around $28,600. Meadow, on the other hand, is said to have made $730,000. Not only that. Meadow is accused of recommending trades to his customers on the basis of this insider knowledge, which resulted millions of dollar profits for those clients and hundreds thousands of dollars commissions for Meadow. The story is similar to a modern Robin Hood, but there's a twist. The rich are stealing even more money.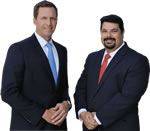 AD - Recover your investment losses! Haselkorn & Thibaut, P.A. is a national law firm that specializes in fighting ONLY on behalf of investors. With a 95% success rate, let us help you recover your investment losses today. Call now 1-888-784-3315 or visit InvestmentFraudLawyers.com to schedule a free consultation and learn how our experience can help you recover your investment losses. No recovery, no fee.
The Charges
In a complaint filed before the federal court in Manhattan by the SEC, Teixeira, Meadow and other defendants are accused of violating Section 10(b), Securities Exchange Act of 1933 and Rule 10b-5. These charges are not a mere slap on a wrist. The SEC wants:
Permanent injunctive relief
Disgorgement of prejudgment interests
Civil penalties
Bars on Meadow & Teixeira serving in the capacity of officers or directors for public companies
In parallel, the U.S. Attorney's Office of Southern District of New York filed criminal charges against Meadow. This is a double-whammy to the defendants.
The Investigation
Norman P. Ostrove, Julia C. Green and the Enforcement Division Market Abuse Unit are leading this investigation. John S. Rymas from the Market Abuse Unit's Analysis and Detection Center is providing assistance. Scott A. Thompson of the Philadelphia Regional Office, Nicholas P. Grippo from the Market Abuse Unit and Joseph G. Sansone as Chief supervise the investigation. Spencer Willig and Gregory Bockin from the Philadelphia Regional Office will lead the litigation. The SEC thanks the Financial Industry Regulatory Authority and the Federal Bureau of Investigation for their assistance. Isn't this a great example of the power teamwork?