The Securities and Exchange Commission (SEC) has today unveiled charges against Red Rock Secured LLC, a company based in El Segundo, California, along with its CEO, Sean Kelly, and two former Senior Account Executives, Anthony Spencer and Jeffrey Ward. The charges are in relation to a fraudulent scheme that allegedly misled hundreds of investors into selling securities in their retirement accounts to purchase gold and silver coins at inflated prices.
According to the SEC's complaint, the defendants have been perpetuating this scheme since at least 2017. They allegedly coaxed investors with false and misleading statements, persuading them to "protect" their retirement savings by selling securities held in their federal employee Thrift Savings Plan accounts, 401(k) plans, and Individual Retirement Accounts to invest in gold or silver coins at a mere 1 to 5 percent markup. But was it really that simple?
Picture a wolf in sheep's clothing. That's what the SEC alleges Red Rock and its executives were. Instead of the promised 1 to 5 percent markup, Red Rock allegedly charged markups as high as 130 percent. This allowed them to pocket more than $30 million of the over $50 million they received from investors. It's like buying a car for the price of a house, a clear case of daylight robbery!
The SEC's complaint, filed in the U.S. District Court for the Central District of California, charges Red Rock, Kelly, Spencer, and Ward with violating multiple sections of the Securities Exchange Act of 1934 and the Investment Advisers Act of 1940. Kelly, Ward, and Spencer are also charged with aiding and abetting Red Rock's violations, with Kelly additionally charged as a control person. The SEC seeks permanent injunctions, disgorgement of allegedly ill-gotten gains, interest, civil penalties, and an officer-and-director bar against Kelly.
Table of Contents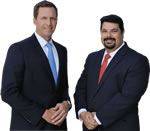 AD - Recover your investment losses! Haselkorn & Thibaut, P.A. is a national law firm that specializes in fighting ONLY on behalf of investors. With a 95% success rate, let us help you recover your investment losses today. Call now 1-888-784-3315 or visit InvestmentFraudLawyers.com to schedule a free consultation and learn how our experience can help you recover your investment losses. No recovery, no fee.
The SEC Investigation
The investigation was led by Michael Ellis and Elzbieta Wraga of the SEC's New York Regional Office, under the supervision of Hane L. Kim of the Retail Strategy Task Force and Tejal D. Shah of the New York Regional Office. Alex Lefferts of the Enforcement Division's Office of Investigative and Market Analytics assisted with the investigation. Jack Kaufman will spearhead the litigation.
This action comes as part of an investigation generated by the Division of Enforcement's Thrift Savings Plan Initiative, which focuses on potentially improper practices targeting government employee retirement accounts. The SEC has expressed its appreciation for the assistance of the Federal Retirement Thrift Investment Board, Commodity Futures Trading Commission, and state regulators who are members of the North American Securities Administrators Association.
Investor Alert
The SEC's Office of Investor Education and Advocacy and the Division of Enforcement Retail Strategy Task Force have issued an Investor Alert to provide tips to Thrift Savings Plan investors on how to avoid fraud.