SEC Slaps Fraud Charges on Minnesota Company and Its Founder
In an alarming turn of events, the U.S. Securities and Exchange Commission (SEC) has charged Robyn A. Bowman and her firm, Phoenix Asset Group, LLC, with allegations of a fraudulent securities offering. The charges, filed on September 11, 2023, in a Minnesota federal court, have sent shockwaves through the investment community and shed light on the darker side of the financial world.
The Alleged Scam Unveiled
According to the SEC's complaint, Bowman and Phoenix reportedly managed to raise a whopping $2.7 million by selling Phoenix securities to at least 20 unsuspecting investors. The pitch? Phoenix would use the funds to buy portfolios of distressed debt, which would then be placed with third-party agencies for collection. The money generated from this debt collection would supposedly provide investors with annual returns of up to 15%, plus a share in Phoenix's profits.
Seductive Lies and Deception
The SEC alleges that Bowman and Phoenix painted a rosy picture of the investment's safety. Investors were led to believe that their money would be "used only for business purposes". However, the reality was far from it. The complaint alleges that Bowman mixed her personal finances with Phoenix's, using the company's bank accounts to foot her own bills. It's a classic case of robbing Peter to pay Paul, as funds from new investors were allegedly used to repay earlier ones.
Smoke and Mirrors
The complaint further alleges that Bowman and Phoenix made false claims about the debt portfolios being insured and audited. They also reportedly stated that they had never been sued in a consumer protection lawsuit – another alleged lie. To add insult to injury, Bowman allegedly flaunted her credentials and business acumen, all the while hiding the fact that she had filed for bankruptcy twice before.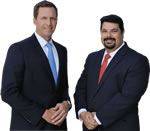 AD - Recover your investment losses! Haselkorn & Thibaut, P.A. is a national law firm that specializes in fighting ONLY on behalf of investors. With a 95% success rate, let us help you recover your investment losses today. Call now 1-888-784-3315 or visit InvestmentFraudLawyers.com to schedule a free consultation and learn how our experience can help you recover your investment losses. No recovery, no fee.
COVID and an Italian Hedge Fund
By April 2020, Phoenix had allegedly stopped making payments to investors. Bowman reportedly blamed the COVID pandemic and one of the collection agencies she hired for the halted payments. Despite this, the complaint alleges that she continued to solicit new investments. In an attempt to pacify investors, she allegedly claimed that Phoenix was on the brink of receiving an $8 million cash injection from an Italian hedge fund.
Investigation and Litigation
The investigation of this matter was diligently conducted by Sarah Hancur, Drew O'Brien, and Nicholas Magena, and supervised by CJ Kerstetter, all from the SEC's Chicago Regional Office. The litigation will be spearheaded by Ben Hanauer.
Understanding the Gravity of the Charges
The allegations against Bowman and Phoenix are grave, to say the least. If proven true, they could amount to serious violations of securities laws. The SEC's charges underscore the importance of investor vigilance and the need for transparency in the financial sector. It's a stark reminder that all that glitters is not gold, and that investors should always do their due diligence before parting with their hard-earned money.
In conclusion, the charges against Bowman and Phoenix serve as a wake-up call. They highlight the importance of investor education, transparency, and the need for stringent regulatory oversight. The outcome of this case could have far-reaching implications for the financial industry and investor trust. As the saying goes, "Trust, but verify."