The Securities and Exchange Commission has recently charged another social media influencer Francis Sabo. "Ricky Bobby", in an $100 million securities fraud scam. Sabo and several other defendants, previously charged in December 2020, are accused of manipulating exchange-traded stock using social media platforms. How did this happen, and what does it mean to the future of stock exchange?
The Allegations
According to SEC reports, Sabo has, at least since January 2020, positioned himself as a stock-picking expert who is reliable and built a solid following in the Atlas Trading Discord Forum. Discord, an online forum for free, is said to have educational content regarding trading and securities markets. Sabo's advice was viewed as being very trustworthy.
The SEC claims that Sabo purchased stocks, and encouraged his large social media following to purchase them. This was done by posting price targets, or by indicating that he bought, held, or added to his stock position. Sabo's complaint claims that when trading volumes or share prices rose, he sold his stock. What is the catch? He did not disclose his intentions to sell the securities when he was marketing them.
Think of it as a show. Sabo allegedly orchestrated a performance to make his followers believe in the worth of certain stocks. Sabo sold his shares behind the scene, profiting off the increased demand created by him. Sabo made an estimated $1 million between January 2020 and December 2022 from his stock manipulation scheme.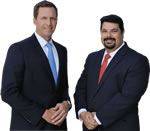 AD - Recover your investment losses! Haselkorn & Thibaut, P.A. is a national law firm that specializes in fighting ONLY on behalf of investors. With a 95% success rate, let us help you recover your investment losses today. Call now 1-888-784-3315 or visit InvestmentFraudLawyers.com to schedule a free consultation and learn how our experience can help you recover your investment losses. No recovery, no fee.
The Charges
Sabo has been charged with violating Section 10(b), Rule 10b-5, and Section 17(a), Securities Act of 1933. The SEC complaint asks for a permanent court order, disgorgement of funds, prejudgment interests, and civil penalties.
Permanent injunction is a court order which permanently prohibits or restricts certain actions.
Disgorgement: The repayment of unjustly gained gains.
Interest on prejudgment: Calculated as of the moment the loss is incurred, until the judgement is rendered.
Civil penalties are fines that the government imposes for violating laws.
Sabo agreed to be restrained from violating any of the federal securities laws in question. This is to settle the Commission's charges. The amount of the monetary remedy will be determined later, and subject to court approval. Criminal charges against Sabo have also been filed in a parallel case by the Criminal Fraud Section of U.S. Department of Justice as well as the U.S. Attorney's Office of Southern District of Texas.
The Investigation
The SEC is conducting an investigation. It is being conducted by a team of the Market Abuse Unit at the Boston Regional Office. With assistance from the Division of Risk and Economic Analysis and Office of Investigative and Market Analytics, the Division of Risk and Economic Analysis is also involved. The Division of Examinations at the Boston Regional Office referred the investigation.
This case is a warning to investors about the dangers that lurk in the shadows when investing influenced by social media. This case highlights the importance of doing due diligence, and caution is needed when investors follow investment advice on social media.
The SEC would like to thank the Criminal Fraud Section of U.S. Department of Justice as well as the U.S. Attorney's Office of the Southern District of Texas and the Federal Bureau of Investigation for their help in this matter.