Today, the Securities and Exchange Commission, or SEC, has issued a warning to Auctus Fund Management, LLC and the co-owners, Alfred Sollami and Louis Posner, for acting as unregistered dealers of securities. Imagine a car dealership selling vehicles without a permit. You wouldn't buy a car without a license, and you certainly wouldn't invest your money with an unregistered dealer.
What did they do?
Auctus Management, Sollami, Posner, and their fund, Auctus Fund, LLC, were accused by the SEC of playing Monopoly at high stakes, purchasing and selling billions in newly issued microcap securities via Auctus Fund, LLC. According to the SEC's complaint, they generated millions in profits without having to register or associate with a dealer as required under federal securities laws.
How did they operate?
Imagine a gold pawnshop buying it for a bargain price, melting it to make new jewelry, then selling it with a large profit. Auctus Management and Sollami are accused of converting microcap securities into new jewelry at a significant profit. The alleged purchasers purchased convertible notes from microcaps and converted them into stock shares at a substantial discount to the market price. They then sold the new shares on the market, making a profit. It's similar to buying a fixer upper house, renovating and then selling it.
Alleged Violations
Between 2013 and 2021 they are alleged to have purchased notes from 150 different issuers.
More than 60 billion newly issued shares were sold on the market.
Profits of more than $100 million.
Failed to register with the SEC as a securities dealer or associate with an SEC-registered dealer.
Consequences
Auctus Management Sollami and Posner, allegedly, failed to register in order to avoid certain legal obligations that securities dealers have. These obligations protect the public. These include regulatory oversight and inspections, as well as financial responsibility requirements and maintaining books of records.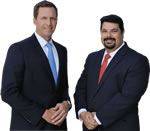 AD - Recover your investment losses! Haselkorn & Thibaut, P.A. is a national law firm that specializes in fighting ONLY on behalf of investors. With a 95% success rate, let us help you recover your investment losses today. Call now 1-888-784-3315 or visit InvestmentFraudLawyers.com to schedule a free consultation and learn how our experience can help you recover your investment losses. No recovery, no fee.
The SEC charges that they violated Sections 15(a),(1), and 20(b), of the Securities Exchange Act of 1933. The SEC is seeking permanent injunctions as well as disgorgement plus prejudgment interests, civil penalties and penny stock barrings. Auctus Fund was also named in the complaint as a relief plaintiff and sought disgorgement from the fund of any ill-gotten gain.
Who is the person in charge of the case?
Michael Franck and David Scheffler are leading the SEC's team in its case against Auctus Management and Sollami. They are joined by Rua Kelley, Michael Moran and Mark Albers.
This case serves as a reminder to the financial industry of the importance of regulation. This is a cautionary story that highlights the importance of transparency, accountability and compliance with federal security laws.