In the worlds of trading and securities, it is often a game about who has more information. But what happens if that information is misappropriated? Brandon Charnas – a real estate agent based in New York and South Florida – is under investigation from the Securities and Exchange Commission.
SEC vs. Brandon Charnas Background
The SEC recently filed a suit against Charnas. It sought a court injunction that would force him to comply a subpoena of documents issued by the SEC. But why? What prompted the SEC's decision? Let's dig into the details.
Insider Trading Allegations
The SEC is currently investigating possible insider trade violations in The ODP Corporation (also known as Office Depot). The SEC is investigating possible insider trading violations in the securities of Office Depot, or ODP.
According to Charnas' application to the SEC, he purchased ODP common stocks and call options that were out-of-the money just a few days before the announcement.
Profits totaled at least 385 000 dollars.
Charnas, a trader in ODP who was involved in communications with other traders, purchased call options that were out-of the-money on December 23rd, 2020. These call options accounted for approximately 90% ODP's call option volume.
The Fifth Amendment and Subpoena
Charnas has been uncooperative. He asserted improperly his Fifth Amendment right and did not comply with the subpoena's document production requirements. Charnas has been ordered by the SEC to explain why he shouldn't be forced to produce the documents required under the subpoena.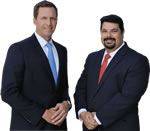 AD - Recover your investment losses! Haselkorn & Thibaut, P.A. is a national law firm that specializes in fighting ONLY on behalf of investors. With a 95% success rate, let us help you recover your investment losses today. Call now 1-888-784-3315 or visit InvestmentFraudLawyers.com to schedule a free consultation and learn how our experience can help you recover your investment losses. No recovery, no fee.
An Ongoing Investigation
The SEC is continuing its investigation. No conclusion has yet been made that an individual or company has violated federal securities laws. The question is: Will Charnas be convicted of insider-trading, or exonerated? Only the investigation and time will tell.
As we watch the drama unfold, it is important to remember that ethical trading practices are essential. In the world of trading and securities, it is not only about who has the best information but also how they use that information.