SEC Charges Mobile Home Investment Company with $18.5 Million Fraudulent Scheme
The Securities and Exchange Commission (SEC) has filed a complaint against Outstanding Real Estate Solutions, Inc. (ORES) and its founder, Chimene Van Gundy, for their involvement in an $18.5 million mobile home investment scheme. The complaint alleges that Van Gundy, also known as the "Queen of Mobile Homes," and her company raised millions from investors while promising to use the funds to purchase, refurbish, and resell mobile homes. However, the SEC claims that Van Gundy and ORES did not own the mobile homes they claimed to have purchased with investor funds.
Instead, the complaint alleges that Van Gundy and ORES made Ponzi-like payments to existing investors, paid undisclosed sales commissions, and funded Van Gundy's personal expenses. The complaint also accuses Van Gundy, along with salespeople Michael Trofimoff, Santos Kidd, and Maria Tosta, of acting as unregistered brokers and making false and misleading statements or omissions to investors while offering and selling ORES mobile home investments.
The SEC's complaint charges ORES and Van Gundy with violating the securities-registration provisions of the Securities Act of 1933. Additionally, ORES, Van Gundy, Trofimoff, and Kidd are charged with violating the antifraud provisions of the Securities Act and the Securities Exchange Act of 1934. Tosta is charged with violating Section 17(a)(3) of the Securities Act, and Van Gundy, Trofimoff, Kidd, and Tosta are charged with violating the broker-registration provisions of the Exchange Act.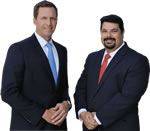 AD - Recover your investment losses! Haselkorn & Thibaut, P.A. is a national law firm that specializes in fighting ONLY on behalf of investors. With a 98% success rate, let us help you recover your investment losses today. Call now 1-888-784-3315 or visit InvestmentFraudLawyers.com to schedule a free consultation and learn how our experience can help you recover your investment losses. No recovery, no fee.
The SEC is seeking permanent injunctions, disgorgement with prejudgment interest, and civil penalties against all defendants, as well as an officer-and-director bar against Van Gundy. Tosta has agreed to settle the charges against her without admitting or denying the allegations, consenting to a final judgment ordering permanent injunctions, disgorgement and pre-judgment interest totaling $117,917.57, and a civil penalty of $60,000. Tosta's settlement is subject to court approval.
The SEC's investigation is ongoing and is being conducted by the Fort Worth Regional Office. The SEC acknowledges the assistance and cooperation of the State of Hawaii Department of Commerce and Consumer Affairs, Securities Enforcement Branch.
About SEC
The Securities Exchange Commission (SEC) is an independent federal agency responsible for protecting investors, maintaining fair and efficient financial markets, and facilitating capital formation. It enforces securities laws and regulations to ensure transparency, prevent fraud, and promote investor confidence. The SEC requires companies to disclose accurate and timely financial information, scrutinizes insider trading and market manipulation, and oversees investment advisors, mutual funds, and broker-dealers. Additionally, the SEC provides educational resources and tools for investors to make informed decisions about their investments. Overall, the SEC plays a crucial role in safeguarding the integrity of the financial markets and protecting the interests of investors.
Free AlphaBetaStock's Cheat Sheet (No CC)!
+ Bonus Dividend Stock Picks