Tanmaya Kabra, a 25-year old N.J. man has been charged for allegedly stealing hundreds of thousands of dollars which he splashed on personal luxury items like a boat. He also used part of the money to pay off some investors he had duped in the past as well as pay off his credit cards.
He promised his investors returns of up to 32% (no risk) on the premise that their monies will be invested into Start-up companies using his firm based in Boston, LaunchByte.io LLC which is also called The Kabra Group LLC. The United States Securities and Exchange Commission officially filed the complaint in U.S District Court on Tuesday.
The U.S. Attorney's Office in Massachusetts also filed a bank fraud and criminal wire charges against Kabra.
In the SEC's report, Tanmaya was listed as a resident of Boston, but the U.S. Attorney's Office says that his last known residence was in Weehawken, N.J. although his money-making Ponzi-like schemes were carried out through his company LaunchByte.io and other investment companies that he operated in Boston.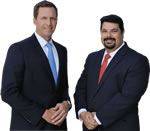 AD - Recover your investment losses! Haselkorn & Thibaut, P.A. is a national law firm that specializes in fighting ONLY on behalf of investors. With a 98% success rate, let us help you recover your investment losses today. Call now 1-888-784-3315 or visit InvestmentFraudLawyers.com to schedule a free consultation and learn how our experience can help you recover your investment losses. No recovery, no fee.
According to prosecutors, he was arrested on Monday at Logan Airport.
In a press release that the U.S. Attorney's office released, "Investors saw him as a venture capitalist, angel investor in start-up companies and a successful serial entrepreneur. But in reality, Kabra took money from investors and used the money to pay off debts as well as fund his lavish lifestyle."
For the two charges leveled against him, he faces up to a 30-year prison sentence for bank fraud and a 20-year sentence for wire fraud.
Kabra's scheme was on for one year till June where he held out himself as the managing director of Vanguard Ventures Group, which is "a firm that works with other big firms in alternative investment sectors where they execute complex models and projects that range between $250 million and $2 billion in size." The SEC complaint further stated that "The real use of Kabra's investment funds show that his investment opportunities were lies."
In the complaint, there was a list of Kabra taking money from investors, promising them investments in various start-ups, but right after, he used the money to pay previous investors or for his personal use. On July 3, 2018, an investor gave Kabra a promissory note bearing $150,000 and a day before another investor paid Kabra the sum of $200,000. He obtained these monies under false pretense as a high-net investor who could make "cool deals happen." He also signed an agreement to purchase a "295 Pursuit" boat which cost $255,000 from a boat dealer in Peabody, Massachusetts.
Free AlphaBetaStock's Cheat Sheet (No CC)!
+ Bonus Dividend Stock Picks