The Securities and Exchange Commission has filed fraud charges for Lawrence Billimek and Alan Williams. They were involved in a scheme that generated illegal trading profits worth at least $47,000,000. Billimek was a former employee of an asset management firm and would tell Williams about the company's trades that affected the market before they took place. Williams would then buy and sell the same securities in front of Billimek's employer, or when large orders were placed. Williams could profit from this scheme by closing his position after the price of the security moved in line with expectations. The SEC used Consolidated Audit Trail database (CAT) to analyze trading and uncover fraudulent activity. Billimek and Williams have been criminally charged by the U.S. Attorney's Office for the Southern District of New York. Market Abuse Unit members conducted the SEC investigation, with help from the Analysis and Detection Center and Division of Economic and Risk Analysis. The Denver Regional Office of the SEC will lead the case, with the cooperation of the U.S. Attorney's Office as well as the Federal Bureau of Investigation.
Recover Investment Losses
Are you experiencing investment losses? Consult with an investment expert. investment fraud attorney. Haselkorn & Thibaut is a law firm that has built a solid reputation for being a dependable, trustworthy and knowledgeable investment fraud specialist. Their attorneys have extensive knowledge in the complex world of securities litigation, arbitration and are dedicated to helping their clients get the justice and compensation that they deserve.
Haselkorn & Thibaut, with a 98% success rate for recovering millions of dollars in investment losses for investors and a successful track record of 98%, is the best choice for investors looking to recover their investment losses.
Do not hesitate to take action if you suspect you are a victim of investment fraud. Investment fraud lawyers from the firm will evaluate your case and help you determine the best way to recover your losses. You should be aware that there is no fee if the case does not result in a recovery.
Contact Haselkorn & Thibaut today for a free consultation at 1-888-784-3315 or website at InvestmentFraudLawyers.com.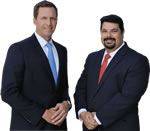 AD - Recover your investment losses! Haselkorn & Thibaut, P.A. is a national law firm that specializes in fighting ONLY on behalf of investors. With a 95% success rate, let us help you recover your investment losses today. Call now 1-888-784-3315 or visit InvestmentFraudLawyers.com to schedule a free consultation and learn how our experience can help you recover your investment losses. No recovery, no fee.
SEC: What You Need to Know
Securities and Exchange Commission is the regulatory agency that enforces and oversees securities laws in the United States. The main goal of the SEC is to protect investors and maintain fair, efficient, and transparent markets. These goals are achieved by the SEC through regulation of the securities industry. This includes stock exchanges and broker-dealers as well as investment advisors and mutual funds. The SEC ensures companies are providing accurate and timely information, and that fraud is prevented and transparency in financial markets is maintained. The SEC is also responsible for enforcing the securities laws, conducting investigations into potential violations and taking legal actions against those involved in illegal activity. SEC's overall mission is to increase investor confidence, promote capital formation, and ensure fair and orderly operations of the stock markets.
Find out more about