The Securities and Exchange Commission (SEC) has filed charges against John Fernandez and Avail Progression, LLC and Elite Generators, Inc. These charges relate to a fraudulent forex investment scheme involving unregistered offerings. The scheme raised $4.3 from more than 100 investors.
According to the SEC's report, Fernandez claimed to be an expert trader with a proven track record. He claimed to have a forex trading strategy that would guarantee returns up to 100%. The scam began at Avail Progression but moved on to Elite Generators once investor funds ran low.
Investors were told their money would be traded on forex markets with guaranteed returns. Fernandez presented them with the basic offering documents, which outlined expected returns and payment dates. Fernandez did not trade the money as promised. Instead, he used it to fund his personal lifestyle and pay Ponzi payments. Fernandez lied to investors when they demanded the overdue payments. He cited car problems, a failed marriage engagement, and temporarily frozen trading accounts as excuses.
The complaint against Fernandez Avail Progression Elite Generators and alleges violations to anti-fraud and securities regulations. The SEC wants permanent injunctions as well civil penalties and the disgorgement ill-gotten gain with prejudgment. Fernandez would also be barred from any officer or board positions at a public company.
Jillian Harris, Carol Hahn and Jim Etri from the Fort Worth Regional Office conducted the SEC investigation under the supervision Jim Etri and Eric Werner. Matthew J. Gulde will lead the litigation, with B. David Fraser as his supervisor.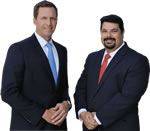 AD - Recover your investment losses! Haselkorn & Thibaut, P.A. is a national law firm that specializes in fighting ONLY on behalf of investors. With a 95% success rate, let us help you recover your investment losses today. Call now 1-888-784-3315 or visit InvestmentFraudLawyers.com to schedule a free consultation and learn how our experience can help you recover your investment losses. No recovery, no fee.
Recover Investment Losses
Are you experiencing investment losses? Consult with an investment expert. investment fraud attorney. Haselkorn & Thibaut, a reputable firm specializing on investment fraud, is a dependable and reputable law office. Their attorneys have extensive knowledge of the complex field of securities litigation, arbitration and are dedicated to ensuring that their clients get the justice and compensation they need.
Haselkorn & Thibaut has an impressive 98% success rate, and recovers millions of dollars for investors.
It is important to act immediately if you suspect you are a victim of investment fraud. The investment fraud lawyers will review your case to determine how best to recover your losses. It is also important to remember that there will be zero fees if the case does not result in a recovery.
Contact Haselkorn & Thibaut today for a free consultation at 1-888-784-3315 or website at InvestmentFraudLawyers.com.
SEC: What You Need to Know
Securities and Exchange Commission, or SEC for short, is the regulatory agency of the United States. It oversees and enforcing federal securities laws. The primary mission of the SEC is to protect investors and maintain fair, efficient, and transparent markets.
The SEC, established in 1934 as a response to the 1929 stock market crash and Great Depression that followed, was formed in response. Its goal is to promote transparency and accountability within the securities sector by requiring firms to provide relevant financial information. These information help investors make informed choices when purchasing or selling securities.
The SEC regulates a variety of participants in the financial market including brokers, investment advisors, mutual funds, and securities exchanges. It establishes rules and regulations that are applied to these entities, in order for them to be fair, avoid fraud, and maintain the integrity of the market.
The SEC is also a key player in enforcing the securities laws. The SEC conducts investigations and can take legal action against companies or individuals who violate securities laws. It can impose civil sanctions, seek injunctions and even refer cases to criminal prosecution.
The SEC also oversees the securities sector by reviewing and approvating registration statements and filings by public companies. The SEC monitors the compliance of disclosure requirements, performs inspections and exams, and informs investors about possible risks and scams.
SEC acts as a protector of the market for securities, ensuring the integrity of the financial system, fostering fair competition and protecting the interests of investors.
Find out more about