Stephen Brandon Anderson, an investment advisor was charged by the Securities Exchange Commission (SEC) for swindling his clients by overcharging counseling fees of $367,000 or more. As per the SEC's report, Anderson operated and owned River Source Wealth Management, an LLC that has now become a non-functioning certified investment consultant located in North Carolina. The main source of income for River Source was clientele advisory fee. This fee was dependent on every clientele's assets under management according to the customer agreements. However, it was found that Anderson cheated most of his customers in 2015 and 2016 by overcharging them.
The overcharges differed for every client but approximately more than 40% amount was overcharged than the approved fees. Anderson also misinformed his customers regarding the reason behind transferring their assets from River Source's long-time asset custodian, wrongly saying that he had taken the decision to separate and it was an "amicable" action.
In fact, the truth is, the asset custodian terminated the alliance with River Source once it detected some shady billing practices and did not get enough supporting evidence from him. What's more, the SEC order found that Anderson fabricated the reports submitted to the Commission by overstating his company's assets under management by $34 million (18%) in 2015 and $61 million (35%) in 2016, also failed to apply compulsory compliance rules and regulations.
Now, the order forbids Anderson from performing in a compliance or supervisory capability or from demanding consulting amount without supervision for at least 3 years, and obliges him to give notice of the SEC order to prospective clientele.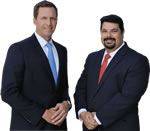 AD - Recover your investment losses! Haselkorn & Thibaut, P.A. is a national law firm that specializes in fighting ONLY on behalf of investors. With a 98% success rate, let us help you recover your investment losses today. Call now 1-888-784-3315 or visit InvestmentFraudLawyers.com to schedule a free consultation and learn how our experience can help you recover your investment losses. No recovery, no fee.
The Associate Director of SEC Enforcement Division, Carolyn M. Welshhans said that when advisers violate their duty to customers by misguiding and swindling them, they must expect SEC to create a package of solutions that will reimburse affected individuals, provide additional safety measures for prospective clients, and discourage similar behavior.
The SEC's order discovered that Anderson breached two Sections of the Investment Advisers Act i.e. 206(2) and 207, and helped and instigated River Source's breach of the books and documents and compliance services of the Advisers Act.  Apart from the restrictions and pledging mentioned above, Anderson consented to a cease-and-desist order and assented to pay $100,000 as penalty and $405,381 as disgorgement and prejudgment interest. The harmed investors will get this amount via a Fair Fund. Anderson agreed without confessing or refuting the findings.
Daniel A. Weinstein and Brian Vann did the SEC's investigation with the help of Jonathan Swankie, Samara Ross and James Smith and Ms. Welshhans and Brian O. Quinn oversaw the case.
Free AlphaBetaStock's Cheat Sheet (No CC)!
+ Bonus Dividend Stock Picks