The Securities and Exchange Commission (SEC), the watchdog of Wall Street, has once again shown its teeth. This time, its bite is directed at one William E. Miller, an adviser who allegedly made misstatements to fund investors.
The SEC vs. William E. Miller: What's the Story?
In a litigation release dated September 19, 2023, the SEC announced charges against Miller in connection with misstatements he made to two investors—a charter school and a real estate fund—in Woodstock Capital Partners, L.P. ("Woodstock Partners"), a pooled investment vehicle. Miller, representing Woodstock Capital, LLC, and Woodstock Master Capital, Ltd., solicited investors for Woodstock Partners.
The charges stem from allegations that Miller made material misstatements between August and November 2019 to the two investors in Woodstock Partners. The SEC alleges that Miller misrepresented the Woodstock Fund's investment strategy, among other things. He allegedly told the investors that the fund would invest in government bonds and other debt securities.
However, in reality, the SEC alleges that Miller was part of the decision by Woodstock Capital to engage offshore traders to conduct trading on behalf of the Woodstock Fund. These offshore traders primarily traded derivative products far from the promised government bonds and debt securities.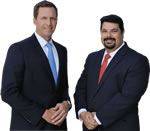 AD - Recover your investment losses! Haselkorn & Thibaut, P.A. is a national law firm that specializes in fighting ONLY on behalf of investors. With a 95% success rate, let us help you recover your investment losses today. Call now 1-888-784-3315 or visit InvestmentFraudLawyers.com to schedule a free consultation and learn how our experience can help you recover your investment losses. No recovery, no fee.
Why Should You Care?
If you're an investor, this story is a stark reminder of the importance of due diligence. In this case, the two investors lost more than $4 million of their respective $5 million capital contributions.
The SEC's vigilance is crucial in maintaining the integrity of the financial markets. Its actions against those who violate securities laws serve as a deterrent to others who might be tempted to do the same.
Who's Behind the Investigation?
William Conway, Nicholas Karasimas, and Sandeep Satwalekar from the New York Regional Office spearheaded the SEC's investigation. The litigation will be led by Travis Hill, Mr. Karasimas, and Mr. Satwalekar under the supervision of Thomas P. Smith, Jr.
How Does This Affect You?
The SEC seeks permanent injunctive relief, disgorgement, prejudgment interest, and civil penalties against Miller. If successful, this could be a stern warning to other advisers who might consider bending the rules.
This case underscores the importance of transparency and honesty in the financial sector. It's a reminder that the SEC is watching and will take action to protect investors. As an investor, knowing that a watchdog is looking out for your interests is comforting.
In the end, this case serves as a reminder to all of us—whether in the financial industry or not—that honesty, transparency, and integrity are not just buzzwords. They're the bedrock of any successful business. And when those values are compromised, there's a price to pay.