The Securities and Exchange Commission has filed charges against two companies and five individuals for their participation in a fraud scheme involving Upper Street Marketing, Inc. stocks. The scheme involved boosting the stock price and trading volumes of Upper Street Marketing, Inc., and then selling shares at a profit. The SEC suspended Upper Street Marketing's securities trading for ten days.
According to the SEC complaint, Joseph R. Earle, Jr., and Barry D. Reagh orchestrated this scheme, convincing a brokerage company to accept their Upper Street shares under the false belief that other people controlled them. Reagh, in fact, was the person who controlled the shares. Earle and Reagh launched a promotion campaign by hiring Dudley, a researcher and publicist who would promote the stock via research reports and press release. Dudley, however, falsely claimed his company was responsible for paying for the research reports. In fact, it was Reagh, Upper Street, and Earle who paid. Reagh sold off his shares when the trading volume and stock price increased.
Upper Street, Earle, Steven E. Bryant, Project Growth International, Inc., also sold new Upper Street shares in what they called a private offer to fund the promotion campaign. The private offering was never registered with SEC. Bryant, Project Growth, and Earle were also not registered as broker.
The SEC's complaint accuses all defendants – except Bryant & Project Growth – of violating antifraud laws. Upper Street and Earle are also charged with additional violations. The SEC wants permanent injunctions and civil penalties as well as disgorgement of prejudgment interest and civil penalties against certain individuals.
Roberto Tercero, of the Los Angeles Regional Office, conducted and Marc Blau supervised the SEC investigation. Douglas M. Miller is the lead attorney in this case. The SEC thanks the Financial Industry Regulatory Authority for its assistance.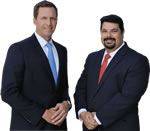 AD - Recover your investment losses! Haselkorn & Thibaut, P.A. is a national law firm that specializes in fighting ONLY on behalf of investors. With a 95% success rate, let us help you recover your investment losses today. Call now 1-888-784-3315 or visit InvestmentFraudLawyers.com to schedule a free consultation and learn how our experience can help you recover your investment losses. No recovery, no fee.
This case highlights SEC's ongoing efforts in cracking down on fraudulent schemes within the securities markets.
Recover Investment Losses
Are you experiencing investment losses? You should consult an expert if you are experiencing investment losses. investment fraud attorney. Haselkorn & Thibaut are a reputable, dependable law office that specializes in investment fraud. Their attorneys are experts in the field of securities arbitration and litigation. They work tirelessly to ensure that their clients receive justice and compensation.
Haselkorn & Thibaut has an impressive 98% success rate and recovers millions of dollars for investors.
You must act quickly if you believe you have been a victim of an investment fraud. The firm's experienced investment fraud attorneys will evaluate your case and help you determine the best approach to recovering your losses. It is also important to remember that there will be zero fees if the case does not result in a recovery.
Contact Haselkorn & Thibaut today for a free consultation at 1-888-784-3315 or website at InvestmentFraudLawyers.com.
SEC
Securities and Exchange Commission is an American regulatory agency that protects and supervises the securities market. The Securities and Exchange Commission's (SEC) primary role is the enforcement of securities laws and fair and transparent markets. The SEC regulates a variety of entities including brokers, mutual funds, securities exchanges and investment advisers. The SEC also requires that companies disclose financial information relevant to the public to ensure transparency and prevent fraudulent activities. The SEC is crucial in maintaining investor trust and creating a fair, efficient and transparent marketplace for the trading of securities.
More information can be found at