SEC Charges SPAC Accounting Consultant with Insider Trading
The U.S. Securities and Exchange Commission (SEC) has recently brought charges against Robert Del Prete, a former accounting consultant for HighCape Capital Acquisition Corp. ("HighCape"), a special purpose acquisition company (SPAC). The charges are based on allegations of insider trading, a serious financial crime that undermines the principles of fair and transparent markets.
What Happened?
According to the SEC's complaint, Del Prete, who had privileged access to confidential information due to his role at HighCape, allegedly purchased shares of the company on February 17, 2021. This purchase occurred less than an hour after a board meeting in which the planned merger with Quantum-Si Incorporated ("QSI") was discussed.
The SEC alleges that Del Prete quickly liquidated his position following the public announcement of the deal, making an impressive one-hundred percent profit of $60,170. When questioned about his suspicious trading activity, Del Prete reportedly provided false information to HighCape's CFO, stating he was unaware of the merger before the press release, despite evidence to the contrary.
Why Should You Care?
Insider trading is not only illegal, but it also undermines the integrity of financial markets. It creates an uneven playing field where those with access to non-public information can gain an unfair advantage over other investors. This case serves as a stark reminder of the importance of maintaining strict confidentiality and adhering to ethical standards in business dealings.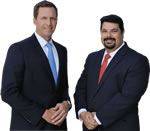 AD - Recover your investment losses! Haselkorn & Thibaut, P.A. is a national law firm that specializes in fighting ONLY on behalf of investors. With a 95% success rate, let us help you recover your investment losses today. Call now 1-888-784-3315 or visit InvestmentFraudLawyers.com to schedule a free consultation and learn how our experience can help you recover your investment losses. No recovery, no fee.
The SEC's charges against Del Prete highlight the organization's commitment to holding individuals accountable for their actions, ensuring the fair operation of markets, and protecting investors.
Who's Involved and What's Next?
In addition to the SEC's civil charges, the U.S. Attorney's Office for the District of New Jersey has filed criminal charges against Del Prete. If convicted, he could face significant penalties, including fines and potential jail time.
Del Prete, without admitting or denying the allegations, has agreed to a judgment that will bar him from acting as an officer or director of a public company and enjoin him from violating securities laws. He will also be required to pay disgorgement, prejudgment interest, and a civil money penalty, the amounts of which will be determined by the court at a later date.
The SEC's investigation was led by Ibrahim Sajalieu Bah of the New York Regional Office, under the supervision of Celeste Chase and Thomas P. Smith, Jr. The SEC has also acknowledged the assistance of the U.S. Attorney's Office for the District of New Jersey, the Federal Bureau of Investigation, and the Financial Industry Regulatory Authority in this matter.
Final Thoughts
This case underscores the crucial role of the SEC in maintaining the integrity of the financial markets and the severe consequences that can arise from insider trading. It serves as a potent reminder to all market participants about the importance of adhering to ethical standards, respecting confidentiality agreements, and acting in the best interest of investors.