Securities and Exchange Commission filed charges against 8 individuals for a $100 million securities scam. The defendants are accused of manipulating exchange-traded stock using Twitter and Discord, social media platforms. The SEC claims that the defendants portrayed themselves on Twitter as successful traders, and gathered a large following in stock trading chatrooms of Discord. They would buy stocks and encourage their fans to purchase them by posting price target or indicating that they had purchased the stock themselves. The defendants, however, allegedly sold shares of the securities when they experienced a price or volume increase without disclosing the plans. The SEC charged seven individuals with securities crimes, while another individual, Daniel Knight was accused of aiding and abetment. The SEC wants permanent injunctions against one defendant, as well as disgorgement of funds, prejudgment interests, civil penalties and a ban on penny stocks. The Department of Justice has also filed criminal charges against all eight defendants. The SEC investigation continues and is involving various offices and units within the agency. The SEC acknowledges assistance from the U.S. Department of Justice (U.S. Attorney's Office), the Federal Bureau of Investigation (FBI), and the Financial Industry Regulatory Authority. The SEC Office of Investor Education and Advocacy issued an Investor Alert regarding Social Media and Investment Fraud.
Recover Investment Losses
Are you experiencing investment losses? Consult an attorney specializing in investment fraud. Haselkorn & Thibaut, a reputable firm of lawyers known for its expertise in investment fraud matters. Their attorneys are highly experienced in securities litigation, arbitration and other areas of law. They work hard to ensure that their clients receive justice and compensation.
Haselkorn & Thibaut has an impressive 98% rate of success and recovered millions for investors.
You should act quickly if you believe you've been a victim of an investment fraud. The experienced investment fraud attorneys will evaluate your case and advise you on the best course of action for recovering your losses. Also, it's worth noting there will be no fee if the case is unsuccessful.
Contact Haselkorn & Thibaut today for a free consultation at 1-888-784-3315 or website at InvestmentFraudLawyers.com.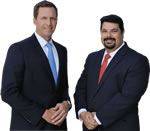 AD - Recover your investment losses! Haselkorn & Thibaut, P.A. is a national law firm that specializes in fighting ONLY on behalf of investors. With a 95% success rate, let us help you recover your investment losses today. Call now 1-888-784-3315 or visit InvestmentFraudLawyers.com to schedule a free consultation and learn how our experience can help you recover your investment losses. No recovery, no fee.
SEC: What You Need to Know
The Securities and Exchange Commission was founded in the United States to protect investors and maintain fair and efficient market conditions. It also aims to facilitate capital formation. The Securities and Exchange Commission (SEC) is a government agency in the United States that was established to protect investors, maintain fair and efficient markets, and facilitate capital formation.
The SEC's main role is to make sure that companies offering securities to the general public provide investors with accurate and complete disclosures. The SEC reviews and approves the periodic reports and registration statements filed by public companies that contain financial data and other disclosures. The SEC investigates and prosecutes individuals or entities that engage in fraudulent or manipulative activity in the stock market.
The SEC's regulatory role is important, but it also has a vital role in promoting and protecting investor protection. The SEC provides information and resources to help investors avoid fraud and scams and make informed decisions. SEC inspects and examines registered entities in order to ensure that they comply with securities laws.
The SEC's overall mission is to promote fair and transparent markets, protect the investors against fraud and to facilitate capital formation in order to support economic growth. The SEC is a vital regulatory body for the United States, working to maintain the integrity of the financial markets.
More information can be found at