The Securities and Exchange Commission filed charges against Brian Kistler and New Opportunity Business Solutions, Inc., for their participation in a fraud scheme involving securities of Williamsville Sears Management, Inc. The SEC says that between February 2018 to July 2018, Kistler engaged with NOBS in a plan to artificially increase the value of Williamsville (a dormant shell company) to earn a profit. Kistler has been accused of lying to OTC Markets Group and FINRA as well as Williamsville's transfer agents, as well misleading the public via Williamsville public filings. Kistler also allegedly made manipulative stock purchases to give the appearance of genuine trading. Kistler earned $50,000 by brokering the Williamsville sale, and NOBS received 100 million Williamsville stock shares. Kistler received an additional $32,500 in manipulative stock purchase fees. In its complaint, the SEC accuses Kistler and NOBS of violating securities laws, and requests injunctive measures, disgorgement and civil penalties. The SEC New York Regional Office conducted the investigation with FINRA's assistance.
Recover Investment Losses
Are you experiencing investment losses? You should consult an expert if you are experiencing investment losses. investment fraud attorney. Haselkorn & Thibaut are a reputable, dependable law office that specializes in investment fraud. Their attorneys have extensive experience in the complex field of securities litigation, arbitration and are committed to helping their clients get the justice and compensation that they deserve.
Haselkorn & Thibaut, with a 98% success rate and millions recovered for investors, is the best choice for investors looking for legal remedies to recover their investment losses.
It is important to act immediately if you suspect you are a victim of investment fraud. The firm's experienced investment fraud attorneys will evaluate your case and help you determine the best way to recover your losses. Also, it's important to know that there are no fees if you don't recover.
Contact Haselkorn & Thibaut today for a free consultation at 1-888-784-3315 or website at InvestmentFraudLawyers.com.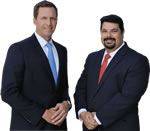 AD - Recover your investment losses! Haselkorn & Thibaut, P.A. is a national law firm that specializes in fighting ONLY on behalf of investors. With a 95% success rate, let us help you recover your investment losses today. Call now 1-888-784-3315 or visit InvestmentFraudLawyers.com to schedule a free consultation and learn how our experience can help you recover your investment losses. No recovery, no fee.
SEC
Securities and Exchange Commission is the regulatory agency that enforces and oversees federal securities laws in the United States. The primary mission of the SEC is to protect investors and maintain fair, efficient, and transparent markets. It also facilitates capital formation. This is achieved by the SEC by regulating all securities firms, including exchanges and brokers, dealers, investment advisors, etc. In addition, it requires companies to provide relevant financial data to the public in order to promote transparency and to prevent fraud. The SEC conducts investigations and takes legal actions against individuals or organizations involved in securities violation, such as fraud or insider trading. SEC's role is critical in maintaining the integrity and protection of U.S. financial market.
More information can be found at