In a press conference that was released yesterday, AR Capital LLC's founder, Nicholas S. Schorsch and its former CFO, Brian Block were charged by the Securities and Exchange Commission. The charges arose because of information about their involvement in receiving millions of dollars from two separate mergers. These mergers took place between real estate investment trusts (REITs) that AR Capital sponsored and managed.
According to the regulator, from late 2012 and early 2014, AR Capital coordinated the merge between American Realty Capital Properties Inc. (ARCP) which is a publicly-traded Real Estate Investment Trust and two other non-traded publicly-held Real Estate Investment Trusts American Realty Capital Trust IV Inc. and American Realty Capital Trust III Inc.  The SEC stated that both Brian Block and Nicholas Schorsch and AR Capital breached the relevant proxy disclosures by inflating the incentive in the two mergers. With this calculation, as part of their incentive-based compensation, they were able to get about 2.92 million ARCP operating partnership units.
In addition, according to the complaint, the defendants received unsupported charges to the tune of $7.27 million from sale agreements and buying assets which were connected to the mergers. After an accounting scandal in 2014, American Realty got new management and has changed its name to Vereit.Inc. (VER.N).
The defendants all agreed to pay more than $60 million in civil penalties, prejudgment interest, and disgorgement. The SEC also gave each of the fines as reported in the press release. AR Capital got a fine of $14 million, Schorsch got a fine of $7 million while Block was fined $750,000.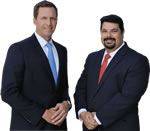 AD - Recover your investment losses! Haselkorn & Thibaut, P.A. is a national law firm that specializes in fighting ONLY on behalf of investors. With a 98% success rate, let us help you recover your investment losses today. Call now 1-888-784-3315 or visit InvestmentFraudLawyers.com to schedule a free consultation and learn how our experience can help you recover your investment losses. No recovery, no fee.
Haselkorn and Thibaut continues to investigate claims about broker-dealers who may have recommended AR Capital REITs to investors unjustly.   Real Estate Investment Trusts Reit that are non-traded are products that come with a high degree of risks and are not advised for many investors. If a brokerage firm does not disclose the risks and ignores suitability requirements when advising investors to invest in American Realty Capital REITs, such a firm might be setting the investors up for losses.
If you have invested in any non-traded REITs or AR Capital, you can contact an investment fraud lawyer to talk about your options for litigation. Contact Haselkorn & Thibaut on (888) 628-5590 for a free consultation.  They are national law firm that handles investor protection, securities arbitration, securities compliance/regulation, and securities fraud.
Free AlphaBetaStock's Cheat Sheet (No CC)!
+ Bonus Dividend Stock Picks