Today, the Securities and Exchange Commission (SEC) lodged charges against investment advisory firm Sabby Management LLC and its managing partner, Hal D. Mintz, for perpetrating a fraudulent scheme. The scheme, involving misrepresentation and breach of short selling and order making rules, coupled with other non-compliant trading, reportedly yielded over $2 million in illicit profits.
The SEC's legal complaint outlines how Sabby and Mintz consistently circumvented trading regulations to execute illegal trades in the stocks of at least 10 publicly-traded companies, from March 2017 through to May 2019. Short selling, a legal tactic where a trader borrows securities to sell at a high price in anticipation of buying them back at a lower cost before returning them, was allegedly abused by the defendants. The SEC alleges that Sabby and Mintz engaged in "naked short selling", an illegal practice of placing short sales without borrowing or sourcing the securities first, and then failing to deliver the stocks promptly.
The SEC further claims that Sabby and Mintz's fraudulent scheme was driven by their aim to make profits impossible to achieve via legal trading. On occasion, they purportedly manipulated their naked short selling to artificially reduce security prices, enabling them to acquire more shares at a reduced cost.
The SEC's complaint also highlights attempts by Sabby and Mintz to hide their fraudulent trades. For instance, they allegedly used securities obtained post-trade to feign compliance with the pre-trade requirement of having borrowed or located the shares to brokers facilitating the trades. The complaint also alleges they continuously lied about their trading activities when questioned by at least one broker.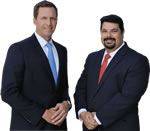 AD - Recover your investment losses! Haselkorn & Thibaut, P.A. is a national law firm that specializes in fighting ONLY on behalf of investors. With a 98% success rate, let us help you recover your investment losses today. Call now 1-888-784-3315 or visit InvestmentFraudLawyers.com to schedule a free consultation and learn how our experience can help you recover your investment losses. No recovery, no fee.
The charges against Sabby and Mintz, filed in the U.S. District Court for the District of New Jersey, encompass violations of Section 10(b) of the Securities Exchange Act of 1934 and Rules 10b-5 and 10b-21, the antifraud provisions. Sabby also faces charges for contravening Sections 204 and 206(4) of the Investment Advisers Act of 1940 and Rules 204-2 and 206(4)-7, with Mintz accused of abetting these breaches. The SEC's legal action seeks permanent injunctions, disgorgement of illegal profits, prejudgment interest, and civil penalties.
The investigation was conducted by Edward Reilly and Christopher Mathews, with help from Patrick McCluskey and Brian Shute, under the supervision of Amy Friedman and Carolyn Welshhans. The litigation will be directed by Daniel Maher and Mr. Reilly, and supervised by David Nasse.
Free AlphaBetaStock's Cheat Sheet (No CC)!
+ Bonus Dividend Stock Picks