Imagine a world in which rules and regulations were mere suggestions and individuals could operate without the necessary registrations and licensing. It sounds chaotic, doesn't it? Daniel E. Levin is a Dallas-Fort Worth resident who was caught in the crosshairs by the Securities and Exchange Commission.
Levin's complaint to the SEC
The SEC filed an official complaint against Levin on May 9, 2023. It claimed that Levin had been playing fast and loose. He is accused by the SEC of soliciting investors for approximately $2.6 Million worth of units to be purchased in a CRP Fund, a fund that he controls. This fund owned units of funds managed by GPB Capital.
What's the crux? Levin is accused of soliciting these funds in 2017 and 2018 from at least 27 different investors without being registered as broker-dealer. This is like a physician practicing medicine without a licence. Levin's failure to register and maintain a broker license is also alleged in the SEC's complaint.
Legal Implications
Levin was charged in the SEC complaint filed by the Northern District of Texas with violating Section 15a of the Securities and Exchange Act of 1939. The penalty is similar to that of a footballer who has been penalized for making a dangerous contact. Levin has, however, agreed to a split settlement without denying or admitting the allegations. It means that he agreed to be permanently prohibited from violating the provision charged, and the court would determine the amount of relief later on motion by the SEC. The court must approve the settlement.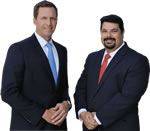 AD - Recover your investment losses! Haselkorn & Thibaut, P.A. is a national law firm that specializes in fighting ONLY on behalf of investors. With a 95% success rate, let us help you recover your investment losses today. Call now 1-888-784-3315 or visit InvestmentFraudLawyers.com to schedule a free consultation and learn how our experience can help you recover your investment losses. No recovery, no fee.
Investigation and Litigation
Shannon Keyes of the SEC New York Regional Office and Lindsay S. Moilanen were in charge of the SEC's investigation.
Sheldon L. Pollock supervised the investigation.
Keyes will be the lead attorney in this case, along with David Stoelting.
This case should serve as a strong reminder to adhere to the rules and regulations of the financial sector. The SEC is committed to protecting investors, maintaining fair, efficient, and orderly markets.