The US Securities and Exchange Commission (SEC) has charged an Ohio-based investment adviser with misappropriating over $1.3 million from a retail investor. According to the SEC, the adviser allegedly misused the funds for personal expenses and to repay other investors.
The SEC complaint, filed in the US District Court for the Southern District of Ohio, alleges that the investment adviser, who has not been named, defrauded a retail investor by convincing them to invest their retirement savings in a series of promissory notes. The adviser then allegedly used the funds for personal expenses, including mortgage payments and luxury car leases, as well as repaying other investors in a Ponzi-like fashion.
The SEC's complaint further alleges that the investment adviser provided the investor with false account statements and forged documents to conceal the misappropriation of funds. The investor was led to believe that their investment was generating substantial returns, while in reality, the funds were being misused.
The SEC is seeking a permanent injunction against the investment adviser, as well as disgorgement of ill-gotten gains, prejudgment interest, and civil penalties. The regulator has also requested that the court freeze the adviser's assets to prevent further harm to investors.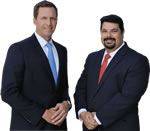 AD - Recover your investment losses! Haselkorn & Thibaut, P.A. is a national law firm that specializes in fighting ONLY on behalf of investors. With a 98% success rate, let us help you recover your investment losses today. Call now 1-888-784-3315 or visit InvestmentFraudLawyers.com to schedule a free consultation and learn how our experience can help you recover your investment losses. No recovery, no fee.
This case highlights the importance of investor vigilance and the need for regulators to continue cracking down on fraudulent investment schemes. Investors are advised to thoroughly research any investment opportunity and seek professional advice before committing their funds.
The SEC's investigation into this matter is ongoing, and anyone with information about this case is encouraged to contact the SEC directly.
Free AlphaBetaStock's Cheat Sheet (No CC)!
+ Bonus Dividend Stock Picks