The Securities and Exchange Commission has taken a surprising step and imposed severe penalties on Native American Energy Group, Inc., Joseph D'Arrigo, its CEO, and David Hudzik, a former consultant. The SEC accuses them of violating the federal securities laws regarding antifraud and registration. What does it mean for investors who have trusted them to manage their hard-earned funds?
The Allegations
The SEC claims that defendants misled investors about the use of investment proceeds. Imagine being lured in to buying a new shiny car, only later to learn that you were given the keys to an old rusty clunker. According to the SEC complaint, this is the situation that these investors were in.
The defendants, according to the complaint, solicited investors by using a misleading subscription contract that described the subscription agreement as an "investment in the Company." But the truth, as stated in the complaint was far from rosy. D'Arrigo, the company's stock agents, including Hudzik are said to be in possession of approximately 70% of the $3.43million raised by investors between October 2014 – August 2020. Imagine giving someone $100 and receiving only $30 in goods or services. These investors had to deal with the same situation.
The Misappropriation
The complaint also alleges Hudzik misled investors by claiming he only received a commission if an investor sold his Native American Energy shares. Hudzik, however, allegedly received 20-30% commissions within days after selling the investments. This is like promising a pie, only to find out that someone has already eaten a piece of it before it was fully baked.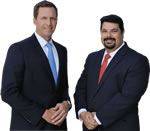 AD - Recover your investment losses! Haselkorn & Thibaut, P.A. is a national law firm that specializes in fighting ONLY on behalf of investors. With a 95% success rate, let us help you recover your investment losses today. Call now 1-888-784-3315 or visit InvestmentFraudLawyers.com to schedule a free consultation and learn how our experience can help you recover your investment losses. No recovery, no fee.
D'Arrigo is also accused of misappropriating approximately $958.500 in investor proceeds to his own benefit. The complaint alleges that D'Arrigo used the proceeds to withdraw money for himself, wire money to him and his wife, pay personal credit cards, make purchases in restaurants, grocery stores and drug stores, as well as to pay off personal debts. This is like a chef using the ingredients purchased for a restaurant's kitchen to make his own meal.
Charges
The SEC's complaint filed in the U.S. District Court of New York's Eastern District charges Native American Energy Group and D'Arrigo with violating Sections 5, 5(c), 17(a), and 10(b) of Securities Act of 1933 (the) and Section 10, the Securities Exchange Act of 1974. "Exchange Act"Hudzik is also charged with violating Section 15(a) of the Exchange Act and Rule 10b-5 thereof. Hudzik also faces charges of violating Section 15(a), Exchange Act. The SEC is seeking:
Permanent injunctive relief
Interest plus disgorgement of gains allegedly obtained illegally
Each defendant faces civil money penalties
D'Arrigo, Hudzik and D'Arrigo are barred from holding penny stocks and the office of director.
Christine Ely and Benjamin Mishkin of the New York Regional Office conducted SEC's investigations. Sheldon Pollock supervised the case. Preethi Krishnamurthy will handle the litigation, along with Mr. Mishkin.
This case serves as a reminder for investors to be vigilant, and to do their due diligence prior to investing their hard-earned cash.