A recent customer dispute has been brought to light involving a financial advisor (FA) from BB&T Securities, LLC and Davenport & Company LLC. The client alleges that the FA traded inappropriately during the early part of 2020. The FA in question is Edward Kaufman (CRD 2774733), who has been with Davenport & Company LLC since June 24, 2021.
The client stated that Kaufman was instructed to be a fiduciary trader and to trade conservatively. However, the client alleges that Kaufman sold items when the market was low and put the client into stocks that were inappropriate without consultation. Furthermore, the client stated that the stocks were not suitable for the client's risk tolerance and excessive trading led to high fees. The client is seeking damages amounting to $69,000.
What is FINRA?
The Financial Industry Regulatory Authority (FINRA) is a non-profit organization authorized by Congress to protect America's investors by ensuring the broker-dealer industry operates fairly and honestly. They do this by writing and enforcing rules governing the activities of more than 624,000 brokers across the country. FINRA also examines firms for compliance with those rules, fosters market transparency, and educates investors. For more information, visit FINRA.
Recovering Losses with FINRA Arbitration
Investors who have suffered losses due to inappropriate trading or other misconduct by their financial advisor can seek to recover their losses through FINRA arbitration. This is a quicker and less formal process than court litigation, and it is typically less expensive.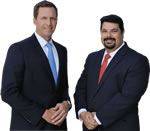 AD - Recover your investment losses! Haselkorn & Thibaut, P.A. is a national law firm that specializes in fighting ONLY on behalf of investors. With a 95% success rate, let us help you recover your investment losses today. Call now 1-888-784-3315 or visit InvestmentFraudLawyers.com to schedule a free consultation and learn how our experience can help you recover your investment losses. No recovery, no fee.
FINRA arbitration involves a panel of one to three arbitrators who hear the case and make a decision. The decision is final and binding, with very limited rights of appeal. The arbitrators can award damages, which the broker or brokerage firm are then obligated to pay.
Investors should be aware that there are time limits for filing a claim for arbitration. Generally, investors have six years from the date of the event or occurrence which gave rise to the dispute to file a claim. However, this can vary depending on the circumstances of the case.
What to Do If You've Suffered Losses
If you've suffered losses due to inappropriate trading or other misconduct by your broker, it's important to take action as soon as possible. Contact a lawyer who specializes in securities arbitration. They can help you understand your rights and guide you through the process of filing a claim for arbitration.
Remember, while investing always carries some level of risk, you have the right to fair and honest treatment from your broker. If you believe you've been treated unfairly, don't hesitate to seek help.